A new drama series is in the works
NCIS meets NCIS: L.A.! Michael Weatherly and Eric Christian Olsen are working on a project together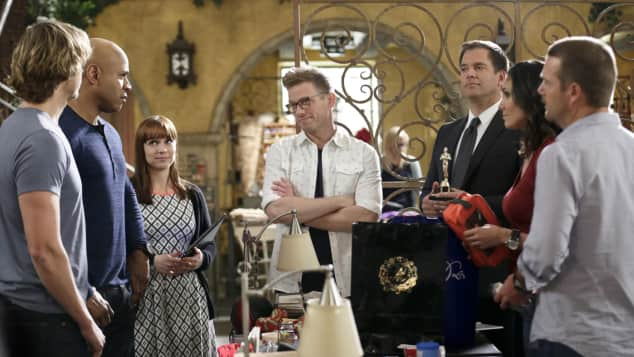 view gallery
(© Getty Images / Sonja Flemming/CBS )
To the relief of fans everywhere, Michael Weatherly did not retire from show business when he left Navy CIS back in 2016. As well as his leading role in the series Bull, he is also working on a number of other projects, including one with NCIS: L.A. colleague Christian Olsen. 
While the fifteenth series of Navy CIS coming to an end sooner than we would have hoped, numerous rumours about joint projects between fellow NCIS cast members are circulating. After fans speculated that Pauley Perrette (49) might soon be appearing in Michael Weatherly's (59) new series MIA, a new Weatherly project seems to be on the horizon. 
Michael Weatherly and Eric Christian Olsen are producing First Lady
Deadline reported that ex NCIS actor Michael Weatherly and NCIS:L.A. star Eric Christian Olsen (41) will be producing the controversial drama First Lady, which tells the story of a First Lady who divorces her husband to work as an investigative journalist fighting for truth and justice. 
The project is not the only one that Michael's fans can look forward to. While it remains uncertain whether Pauley Perrette will indeed appear in Weatherly's new series MIA, what is certain is that he will be reunited with Coté de Pablo (39), as the two former co-stars are producing the series together. 
There have been numerous NCIS exits over the last few years
The fact that some of our favourite former Navy CIS cast members are still working in the industry has helped us get over some of the saddest exits. Although this hasn't taken away our fears that even more fan favourites might leave the show, in particular our personal favourite Gibbs (Mark Harmon, 67).