He was great as "Matt Camden"!
'7th Heaven': Where Is Barry Watson Today?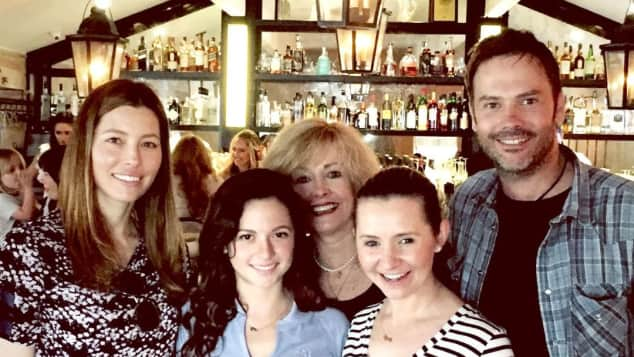 view gallery
(© Instagram / Beverley Mitchell)
Barry Watson became an overnight sensation when he starred as "Matt Camden" in the hit TV drama 7th Heaven. It's been years since the star left the show after having been diagnosed with cancer, but we're still firm fans and thought we would take a look at what Barry has been up to over the last few years.
The Spelling family, one of Hollywood's most influential producer families, were responsible for Barry Watson's big breakthrough. Watson was cast as "Matt Camden" in the hit TV drama 7th Heaven in 1996 and was an instant success. After he was diagnosed with cancer in 2002, he had to leave the show with a heavy heart, as his health wouldn't allow him to carry on working. Fans were devastated, but stood by the young star, offering moral support. 
Barry Watson's fight against cancer 
Thankfully, Barry managed to beat cancer and, to the delight of his fans, went on to appear in 7th Heaven again in 2003 as a frequent guest-star. He also starred in numerous other TV shows and fims from 2003 onward.
He appeared in Love on the Side, Boogey Man and also various TV series, including What about Brian? and Samantha Who?. He also starred in hit TV series such as the staggeringly successful Gossip Girl, Drop Dead Diva and even Hart of Dixie later on in his career. In 2015 he played Michael in the horror film Ominous. Since 2017 he has starred as Ricky Cooper, a single father trying to raise three daughters who decides to start trying to date again, in Date My Dad.
Barry Watson: Father of Four 
Not surprisingly, handsome Watson has always been a hit with the ladies and has had a number of girlfriends over the years. He has been married twice, once to Laura Payne-Gabriel and once to Tracy Hutson with whom he has two sons. Today, the forty-six-year-old is happily in love with his wife Natasha Gregson Wagner and they had a daughter together in 2012 and married in 2015.