Did you know that she used to be a DJ?
"Alex Blake" From 'Criminal Minds': This Is Jeanne Tripplehorn Today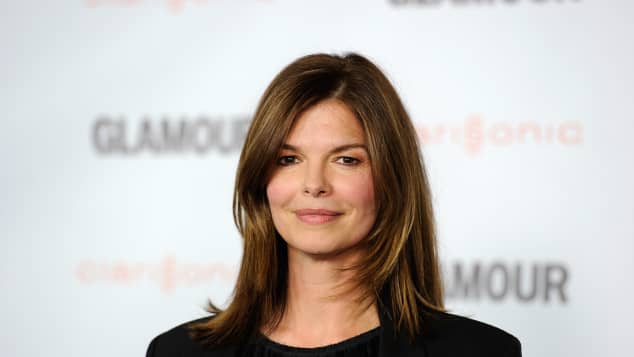 view gallery
(© Getty Images)
Jeanne Tripplehorn portrayed "Dr. Alex Blake" during seasons 8 and 9 in Criminal Minds; her last appearance on the show was in 2014 but since then she has worked on different projects alongside other celebrities.
Jeanne Tripplehorn is a 56-year-old actress originally from Tulsa, Oklahoma. She started her acting career in theatre with appearances in plays like Anton Chekov's Three Sisters on Broadway, but it was in 1992 when she made her film debut in the erotic thriller Basic Instinct. 
Jeanne Tripplehorn: "Dr. Alex Blake"
Her professional career includes roles in films like The Firm, Sliding Doors, Mickey Blue Eyes and Morning, among others; however, she is best known for her role as "Dr. Alex Blake" in the CBS police drama series Criminal Minds during seasons 8 and 9, from 2012 to 2014. 
You probably remember "Dr. Alex Blake" very well, a FBI linguistics expert and professor who joined the Behavioral Analysis Unit in the first episode of the eighth season of the show. 
IN CASE YOU MISSED IT: The real reason why Criminal Minds was cancelled!!!
Tripplehorn's character quit her job at the end of the ninth season after struggling with a traumatizing incident. She was replaced by "Kate Callahan" (Jennifer Love-Hewitt) in season ten.
What has "Dr. Alex Blake" been up to recently?
You might be wondering what has Jennifer Tripplehorn done after her last appearance in Criminal Minds and we have the answer. In 2017 the actress joined the cast of We Only Know So Much, a story about a married woman who has an affair with a suicidal lover.
Also in 2017 she portrayed "Charlotte" in the American-Canadian drama film Little Pink House, which tells the story of a nurse who tries to save her neighborhood from corporate interests.
A bit more about Criminal Minds star Jeanne Tripplehorn
The actress is currently working on her upcoming project Mrs. America, an American drama television miniseries which is set to premiere in 2020, and where she will share credits with Cate Blanchett and Orange is the New Black star Uzo Aduba.
She grew up in a very talented family. Her father was a guitarist with Gary Lewis & the Playboys, and she has a younger brother who is a drummer and rock musician. She actually used to be a DJ in Tulsa, Oklahoma!
During the 1990's Jeanne Tripplehorn had a six-year-relationship with actor Ben Stiller. However, she got married to actor Leland Orser in 2000; together they have a son.