The Teen Shares A Powerful Message!
Billie Eilish Claps Back At Bodyshamers And Releases Powerful Short Film - Watch It Here!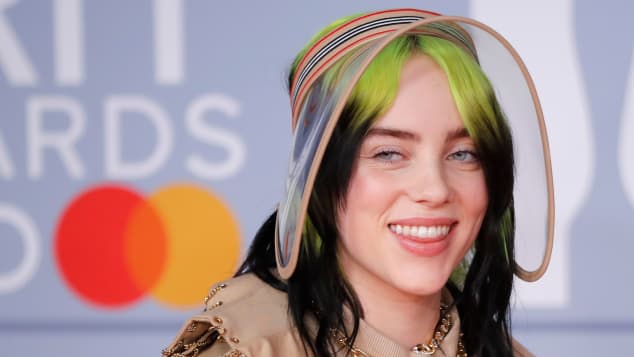 view gallery
(© Getty Images)
Billie Eilish is clapping back at those who have something negative to say about her body in a powerful short film. The "Bad Guy" singer has notoriously hid her figure under baggy clothes to protect herself against online trolls.
Billie Eilish has a powerful message
Billie Eilish released a short film titled NOT MY RESPONSIBILITY to shed some light on the objectification and sexualization of her body she's spent so long trying to avoid.
The young singer talks about the frustrating complex of being judged no matter what she wears - baggy clothes or not.
The short film was released the same day her world tour of "Where Do We Go?" was supposed to kick off in Miami. The film features the "Bad Guy" singer slowly stripping off her layers, before being engulfed in black water.
DON'T MISS: BILLIE EILISH REVEALS WHY SHE QUIT READING INSTAGRAM COMMENTS
Before disappearing completely, the singer can be heard in a voice over saying, "The body I was born with – is it not what you wanted?"
Eilish has always talked about wanting her image to focus solely on her music, which is why she wears baggy clothes, but has broken her silence on the matter with the short film.
"Would you like me to be smaller? Weaker? Softer? Taller? Would you like me to be quiet? Do my shoulders provoke you? Does my chest? Am I my stomach? My hips?" she says in the film.
RELATED: BILLIE EILISH REVEALS HER MENTAL HEALTH STRUGGLES, ADMITS SUICIDAL THOUGHTS 
She also says, "If I wear what is comfortable, I am not a woman, if I shed the layers, I'm a slut. Though you've never seen my body you still judge it and judge me for it. Why?"
Finally, the singer can be heard saying softly, "Is my value based only on your perception? Or is your opinion of me not my responsibility?"
Watch the video below!