She's "beginning to mend"
Brooke Shields Shares Video Of Broken Femur Recovery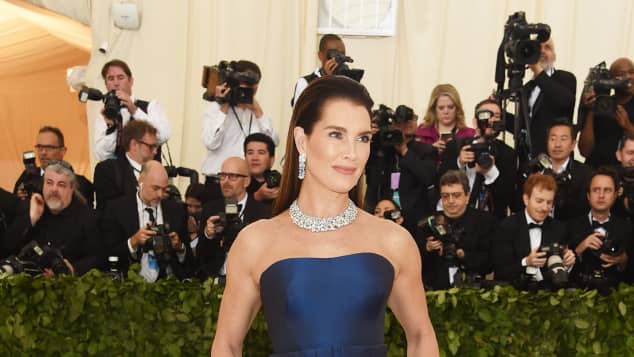 view gallery
(© Getty Images)
Bombshell actress Brooke Shields is opening up about her scary injury. After breaking her femur, Brooke is showing her road to recovery.
The Blue Lagoon actress Brooke Shields shared the scary story of how she is learning to walk again! After breaking her femur the 55-year-old has a long road but is starting strong!
Brooke Shields' Broken Femur
Pretty Baby actress Brooke Shields shared a video with her followers showing her process of slowly learning to walk again after she broke the biggest bone in her body, her femur. 
She captioned the video with "Broke my femur. Beginning to mend. No matter what your challenge is, make a positive choice, for yourself, to move forward. #BeginningisNow." She can be seen taking calculative steps using crutches and non-slip socks. 
In the video, she and her doctor explain her process saying, "Crutches come first. Then the bad boy, then the good boy." While donning a hospital gown Brooke said, "there's only 20 percent weight on it. The goal is to bend your knee each time like a little bit, just so you're not dragging it or hitching up your hip."
The fit mom of two will definitely be recovering faster than expected considering her longtime workout routine. She told People last year about her fitness during the pandemic lockdown. "My Instagram workouts were never meant to be a stressor. They're just accessible, and a way to have movement and endorphins. It's funny to do arm presses with two bottles of wines. We don't all have our fancy gyms at the moment but I can guarantee, if you do something for five minutes, it will be a positive."