They got married in June 2019!
'Catwoman': Zoë Kravitz Shares First Photos From Wedding To Karl Glusman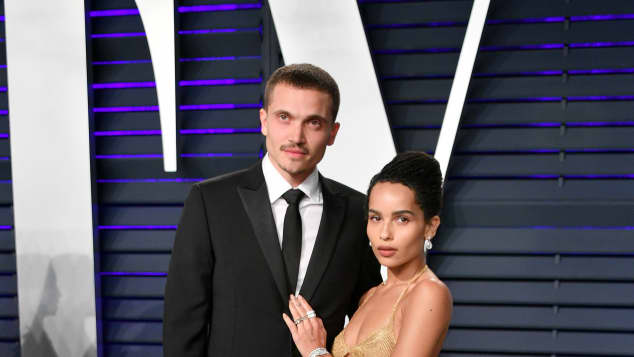 view gallery
(© Getty Images)
Zoë Kravitz has taken to Instagram to share some gorgeous shots from her wedding day to Karl Glusman in June 2019. See the pictures here... 
Zoë Kravitz, who is the upcoming "Catwoman", has now shared some beautiful photos from her wedding to fellow actor Karl Glusman on June 29th, 2019. Everything about their big day looked like an absolute dream for the Big Little Lies star and her new husband.
IN CASE YOU MISSED IT: Lenny Kravitz is so excited her his daughter to play "Catwoman"
The dream-like photos from Zoë Kravitz and Karl Glusman's wedding day
Kravitz even shared some beautiful images of her with her Big Little Lies co-stars Nicole Kidman, Reese Witherspoon, Laura Dern and Shailene Woodley. All of the pictures shared are in black and white which only add to the aesthetic of the day. 
The Big Little Lies cast at Zoë Kravitz' wedding
Karl Glusman proposed in 2018
Back in October 2018, the actress revealed that a few months before that, Glusman had proposed while at home in sweatpants, which is everything Kravitz wanted in a proposal. She is known for keeping her personal life very private, which means we are even more thrilled to get a glimpse into Zoë and Karl's special day back in June! We wish them many years of love and happiness.