He played "Kurt Hummel" on the show
'Glee': What Is Chris Colfer Doing In 2021?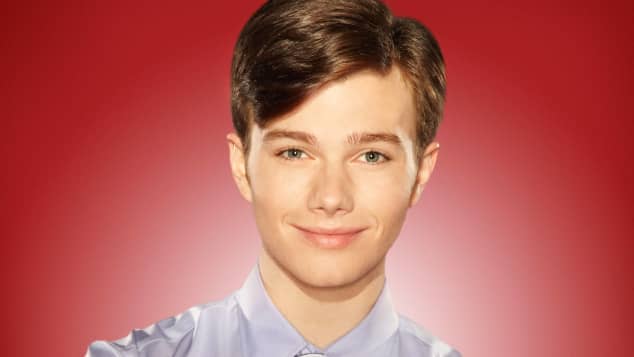 view gallery
(© imago images / Cinema Publishers Collection)
From 2009 until 2015, Chris Colfer excelled as "Kurt Hummel" on the popular FOX musical series Glee and became a TV star. This is what he is doing in 2021!
Christopher Paul Colfer was born and raised in California and actually showed a talent for writing early on when he was still in elementary school. During high school, he was part of the drama club and also starred in a couple of productions at a community theater.
Glee: Chris Colfer's big break as "Kurt"
His big break came in 2009 when he was cast as "Kurt Hummel" by Glee creator Ryan Murphy. Murphy was so impressed by Colfer's audition, who actually came in for the role of "Artie" (eventually played by Kevin McHale), that he created the part of "Kurt" specifically for him.
Glee was a major hit on FOX and ran for a total of six seasons from 2009 until 2015. Colfer was nominated for an Emmy Award twice and actually won the Golden Globe as Best Supporting Actor In A TV Series in 2011.
RELATED NEWS: Robert Wagner Is Returning To NCIS As "Tony DiNozzo Senior"!!!
Chris Colfer is also an author
In 2011, while he was still on Glee, Colfer signed a book deal to write two novels for children. His first book The Land of Stories: The Wishing Spell was published in 2012 and became number one on the New York Times bestseller list for two weeks.
Ever since then, Colfer has written four more books in The Land of Stories series with great success. In 2017, it was announced that he would be making his directorial debut and would also executive produce the film adaption of his novel The Land of Stories: The Wishing Spell.
Chris Colfer's career after Glee
After Glee ended in 2015, Chris Colfer went on to star in the 2016 movie Absolutely Fabulous as well as guest-starring on TV shows like Julie's Greenroom and Ru Paul's Drag Race: All Stars.
The 31-year-old is currently working on a TV pilot, adapting the book The Leftover Witch for Disney, which he will also produce!