She has accomplished a lot in just 10 years!
Cynthia Erivo's Impressive List Of Awards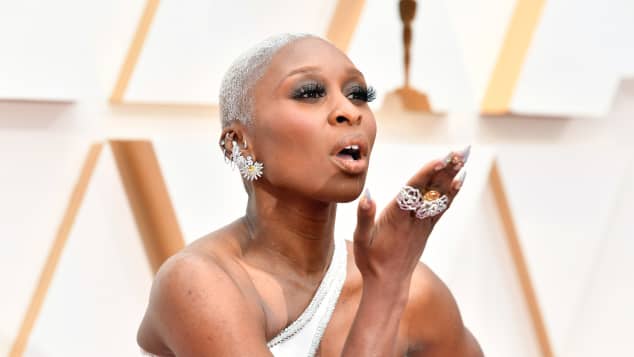 view gallery
(© Getty Images)
Cynthia Erivo's awards include an Emmy, a Tony, and a Grammy among many other awards and nominations. With incredible performances including 2019's Harriet, it is easy to see why the actress has received such acclaim. Here is everything you need to know about Cynthia Erivo's impressive list of awards!
Cynthia Erivo's awards are quite impressive for a woman just turning 34! The talented actress was born January 8, 1987 in London, England and would begin pursuing an acting career during her university years. 
Erivo's first roles would come in British series like The Tunnel and Chewing Gum, as well as on the English stage. In 2013, Erivo would first star in the Menier Chocolate Factory's production of The Color Purple and would follow the show's move to Broadway in 2015.
Cynthia Erivo Awards
Cynthia Erivo's first big award would follow closely behind her move to Broadway. In 2016, the talented young actress won the Tony Award for Best Actress in a Musical for her performance as "Celie Harris". 
In addition to her first Tony, Erivo would also receive her first Emmy Award as well as a Grammy Award with the rest of the cast for Best Musical Theater Album. Erivo would continue to rise to fame and star in The Color Purple until 2017, when she would make the switch to film. 
Cynthia Erivo Today
Cynthia Erivo continues to bring the talent today and has starred in a number of successful films including: 
Widows (2018)
Bad Times at the El Royale (2018)
Harriet (2019)
and in 2020 Erivo began starring in the crime miniseries, The Outsiders.
Almost every film, series, and play Cynthia Erivo has starred in has gotten her nominated for an award, including two Academy Award nominations. At just 34-years-old, the future still has much in store for Cynthia Erivo, and we look forward to seeing what award she will win next!