From Disney dame to a Netflix name!
Disney Star Debby Ryan's Rise To Fame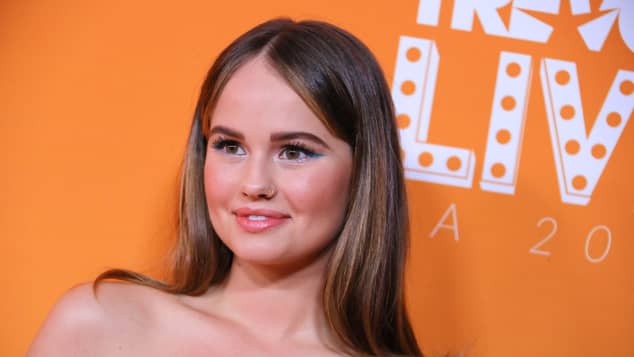 view gallery
(© Getty Images)
Actress Debby Ryan may have been a child star, but has since grown up with grace and has maintained a successful acting and singing career! She was able to get her foot in Hollywood with the help of Disney... find out more on the beautiful Debby here!
Did you know Disney star Debby Ryan actually spent the majority of her life in Europe and can speak German? Neither did we! Born on May 13, 1993, Ryan grew up in an American military base with her family and started performing on stage there when she was seven years old. 
Debby Ryan's rise to Disney and fame...
Once she moved back to the States, Texas precisely, she had realized she actually enjoyed acting and musicals, and so her family packed their bags and moved to California. While Disney led a nationwide star search, it was Ryan who was chosen to star in The Suite Life on Deck, alongside Dylan and Cole Sprouse in 2008. 
During this time, she also appeared in other Disney shows like Hannah Montana and Wizards of Waverly Place. She would then star in The Suite Life Movie, as well as land the main role in the Disney hit series, Jessie in 2011. She starred in the role of a nanny for four years! 
However, in 2017, Ryan slowly started to stray away from her Disney identity and shifted her persona towards Netflix. She starred alongside Dallas Roberts and Alyssa Milano in the series Insatiable for 2 seasons, but was sadly cancelled. You can see her next with Mad Men's Alison Brie in the film Horse Girl, which was released in 2020 on the streaming platform!
Today, the former Disney star is married to Twenty One Pilots drummer, Josh Dun. Congrats to the lovely pair!
You can see her next in the Netflix film Night Teeth, which is in post-production!