Drew Brees Announces Retirement From the NFL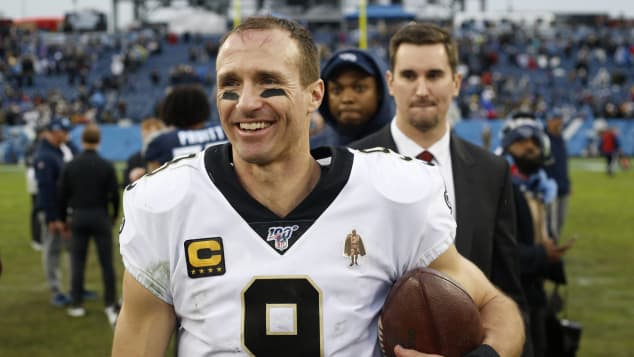 view gallery
(© IMAGO / Icon SMI)
Superstar football player Drew Brees has officially announced his retirement from the NFL. His kids even delivered the message for the fans!
Drew Brees, New Orleans Saints Quarterback has just announced his official retirement from the NFL! 
Drew Brees Retires From NFL
The record-breaking player has countless titles under his belt including the XLIV Super Bowl championship! Drew started his 20 year NFL career with the San Diego Chargers in 2001 and moved to the New Orleans Saints in 2006. He has loyally played for the Saints ever since.
Now, with the help of his 4 children, Drew announced the end of his career in the NFL. While donning his #9 jerseys, the Dallas natives children said, "After 15 years with the Saints and 20 years in the NFL, our dad is finally gonna retire... so he can spend more time with us!"
The MVP wrote a heartfelt statement along with the video of his children's celebrating his retirement. Drew's statement read:
"After 20 years as a player in the NFL and 15 years as a Saint, it is time I retire from the game of football. Each day, I poured my heart & soul into being your Quarterback. Til the very end, I exhausted myself to give everything I had to the Saints organization, my team, and the great city of New Orleans."
"We shared some amazing moments together, many of which are emblazoned in our hearts and minds and will forever be a part of us. You have molded me, strengthened me, inspired me, and given me a lifetime of memories. My goal for the last 15 years was striving to give to you everything you had given to me and more."
"I am only retiring from playing football, I am not retiring from New Orleans. This is not goodbye, rather a new beginning. Now my real life's work begins!"
Drew currently holds more than 10 NFL records and earned countless awards across his two-decade career on the field. His post is riddled with support from his fellow players and fans alike. 
See his announcement here!