Who would have imagined it?
Dwayne Johnson Confirms Kevin Hart Is Afraid Of This Particular Animal: "He has a real fear of them"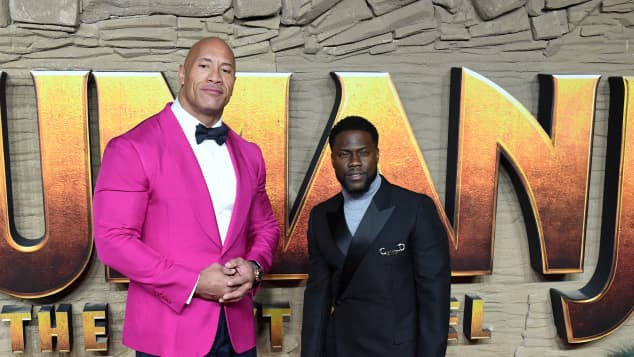 view gallery
(© Getty Images)
The Jumanji stars Kevin Hart and Dwayne Johnson talked about a couple of hilarious situations they experienced while filming the upcoming movie. The "Rock" confirmed one of the comedian's biggest fears...
During an appearance on The Graham Norton Show, Dwayne Johnson and Kevin Hart talked about their upcoming film Jumanji: The Next Level and how wild animals can be added with the use of computer-generated imagery (CGI.) "I prefer that to actual animals," said Hart, just before Johnson explained, "He hates animals. He has a real fear of them."
IN CASE YOU MISSED IT: These celebrities have really strange phobias
Dwayne Johnson confirms Kevin Hart doesn't like animals
Later on the "Rock" explained that they had to ride camels for some Jumanji scenes, but Kevin Hart was not very happy after seeing his camel didn't precisely like him, "It's a fear. He is terrified of camels!". Johnson then shared his belief that animals feed off a human's energy and joked saying that Kevin "brought a very fearful energy."
IN CASE YOU MISSED IT: This is Pauley Perrette's biggest fear