"The Rock" for president?
Dwayne Johnson Would "Consider" Future Presidential Run On 1 Condition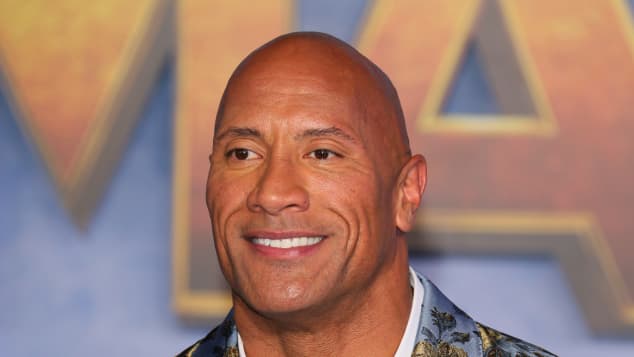 view gallery
(© Getty Images)
Dwayne Johnson has spoken on whether or not he sees politics in his future. The actor and wrestling star addressed the topic in a new interview, saying he "would consider a presidential run in the future if that's what the people wanted." His comments came ahead of the premiere of Young Rock, a sitcom about his youth, which includes a storyline about Johnson running for president in 2032.
"The Rock" in the White House? In a new interview, Dwayne Johnson addressed that possibility after previously hinting at interest in a presidential run.
Not only has Johnson mulled running in the past, but also, in his new TV show Young Rock, there's a storyline where a fictionalized version of himself runs for president in 2032.
Dwayne Johnson on real-life presidential run after Young Rock
Young Rock premiered on Tuesday (to favourable reviews) and, ahead of the show, Johnson spoke to USA Today about how serious his political aspirations are. He explained: "I would consider a presidential run in the future if that's what the people wanted.
"Truly I mean that," he added, "and I'm not flippant in any way with my answer. That would be up to the people. ... So I would wait, and I would listen. I would have my finger on the pulse, my ear to the ground," Johnson said.
Dwayne Johnson's politics in 2020 and 2021
Johnson had previously mentioned such political aspirations in a 2017 interview, but he's yet to run for any form of office. Nonetheless, Johnson's political involvement escalated in 2020, when he for the first time endorsed a U.S. presidential candidate—Democrat Joe Biden—which led to some backlash from portions of his fanbase.
Regardless, a study found that Johnson had one of the largest impacts among celebrities who were speaking out on politics in the 2020 U.S. presidential election. That fact should come with only moderate surprise, as "The Rock" has one of the largest social-media followings, with over 218 million Instagram followers alone.