Eminem Releases Surprise Album Featuring Ed Sheeran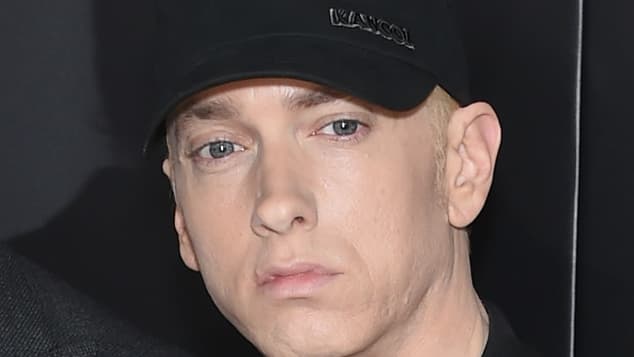 view gallery
(© Getty Images)
Eminem has surprised fans with the release of his eleventh album, Music To Be Murdered By. The album features artists including Ed Sheeran, Anderson .Paak, and the late rapper Juice WRLD.
Eminem took to Twitter on Thursday evening to announce the release of the surprise album. Music To Be Murdered By is the rapper's newest effort following his 2018 album, Kamikaze. 
Check out Eminem's new album artwork
It's your funeral...#MusicToBeMurderedBy Out Now - https://t.co/q4TAFJUVGV pic.twitter.com/6PqnTjCKgu

— Marshall Mathers (@Eminem) January 17, 2020
RELATED CONTENT: Celebrities Who Married the Same Person Twice
What to expect on the album
Music To Be Murdered By runs for twenty tracks. Pop singer Ed Sheeran features on the track "Those Kinda Nights," while rapper Juice WRLD can be heard on a song titled "Godzilla." Other track titles include "Darkness," "Stepdad," and "Farewell."
Already generating controversy
Never one to shy away from controversy, Eminem has already provoked listeners of the new album with lyrical references to Ariana Grande and the Manchester bombing of 2017. Along with the album's gruesome artwork, Music To Be Murdered By is noted to explore dark and violent themes.
The album's release was accompanied by a music video for the track "Darkness," which appears on the 8 Mile actor's YouTube channel.
See the music video for "Darkness" here: