"Hermione" has a message of love and acceptance!
Emma Watson Tweets Support For Transgender Community After J.K. Rowling Twitter Backlash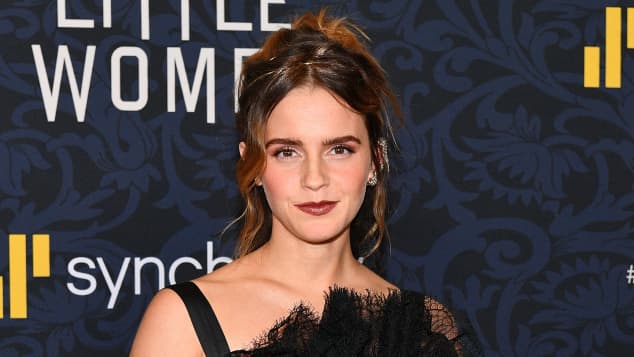 view gallery
(© Getty Images)
On Wednesday, Emma Watson took to Twitter to show her support for her transgender fans! See what the actress said in the incredibly touching series of tweets she made here!
Emma Watson wants to make sure that her transgender fans know that she fully supports them! As Entertainment Tonight reports, Watson showed her love to the transgender community through a series of tweets she made on Wednesday, just a few days after Harry Potter author J.K. Rowling tweeted her controversial thoughts on sex and gender. 
RELATED CONTENT: Queer Eye's Jonathan Van Ness Slams J.K. Rowling: "Trans Women Are Women"
Watson speaks out: "Trans people are who they say they are" 
Watson didn't specifically reference the Twitter incident involving Rowling unlike her Harry Potter co-star Daniel Radcliffe, who wrote a short essay in response. However, it doesn't seem like a coincidence that the actress who plays "Hermione Granger" chose this moment to speak out against transphobia!
"Trans people are who they say they are and deserve to live their lives without being constantly questioned or told they aren't who they say they are," Watson wrote. "I want my trans followers to know that I and so many other people around the world see you, respect you and love you for who you are."
RELATED CONTENT: Daniel Radcliffe Says He's "Deeply Sorry For The Pain" Caused By J.K. Rowling's Tweets On Gender Identity
Watson also revealed that she donates to both Mermaids and Mama Cash— two organizations that support diverse gender identities, including transgender individuals. "If you can, perhaps you'll feel inclined to do the same," Watson told her followers. "Happy #PRIDE2020 Sending love x." 
I want my trans followers to know that I and so many other people around the world see you, respect you and love you for who you are.

— Emma Watson (@EmmaWatson) June 10, 2020
Happy #PRIDE2020 Sending love x

— Emma Watson (@EmmaWatson) June 10, 2020