A clash on the 'Justice League' set...
Gal Gadot Reportedly Had Her Career Jeopardized By Joss Whedon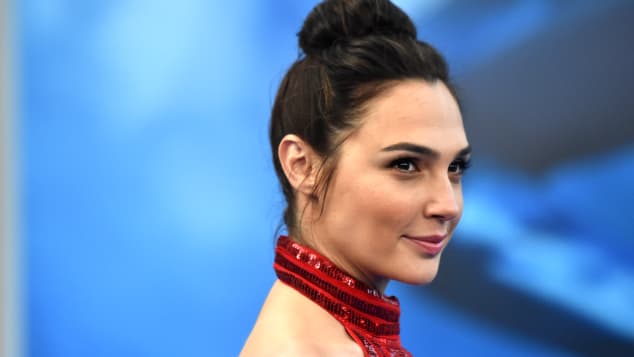 view gallery
(© Getty Images / Frazer Harrison)
New allegations against Joss Whedon have come to light, which say that the Justice League director put Gal Gadot's career on the line! Gadot and Whedon are said to have clashed over "Wonder Woman's" characterization, and she reportedly even got the Warner Bros. chairman involved. Get the details here!
Gal Gadot is said to have been on the receiving end of threats from Joss Whedon while filming Justice League! According to The Hollywood Reporter, a new report saw anonymous sources claim that the actress and director did not see eye to eye over several elements, which caused him to put her career in jeopardy.
Gadot and Whedon clashed over characterization, source shares
Gadot and Whedon are said to have frequently been in conflict over how "Wonder Woman" was portrayed in Justice League. The insider explained that Gadot "wanted to make the character flow from one movie to the next," and she had "issues about her character being more aggressive than her character in Wonder Woman."
Someone involved in the production told The Hollywood Reporter that Whedon was "bragging that he had it out with Gal" after they had a disagreement. The source also mentioned that Gadot's script for the film was another point of contention. Reportedly, Whedon forced her to record lines she didn't like, and threatened the future of her career.
Gadot told to "shut up" and accept lines from Whedon
Gadot is said to have been quickly shut down by Whedon after she voiced her concerns over the script. "He told her he's the writer," the source continued, "and she's going to shut up and say the lines and he can make her look incredibly stupid in this movie."
As a result, Gadot and her Wonder Woman director, Patty Jenkins— who Whedon also reportedly disparaged— took their concerns to former Warner Bros. chairman Kevin Tsujihara. While Gadot said that her "issues with [Whedon]" were dealt with "in a timely manner," another member of the Justice League cast has been more vocal.
Last year, Ray Fisher— who plays "Cyborg" in the DC superhero movie— came forward with allegations against Whedon. The actor accused Whedon of "abusive, unprofessional" behaviour while on set of the production. One of the stars of another Whedon production— Buffy the Vampire Slayer's Charisma Carpenter— also took to social media to share her experience of abuse by the director.