Gwen Stefani Reveals She "Didn't Know Blake Shelton Existed" Before Appearing On 'The Voice'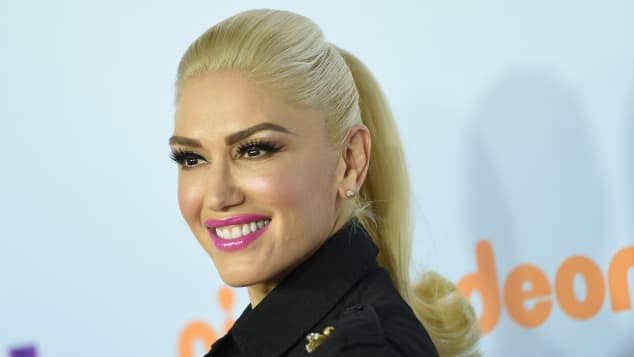 view gallery
(© Getty Images)
Gwen Stefani is getting real about her current beau, Blake Shelton, and admits she actually had no idea who he was before she joined The Voice! Now, she's looking back at how crazy and unexpected life can be.
Despite being part of one of today's hottest celebrity couples, Blake Shelton was an unknown face to pop-rock icon Gwen Stefani before they became co-workers on The Voice.
While appearing on Monday's Late Night with Seth Meyers, Stefani detailed when she met her beau and shared how crazy she thinks the world is now that they've been happily coupled since they met. 
Gwen Stefani didn't know who Blake Shelton was
This Monday, on Late Night with Seth Meyers, Gwen Stefani revealed how she felt about her current love, and recent fiancé, Blake Shelton, admitting she didn't know who he was until they worked together on The Voice. 
(© Getty Images)
The host asked how Stefani felt about winning a CMT Award with Shelton despite previously making very different music, like her classic 1995 album Tragic Kingdom, released when she performed with No Doubt. 
"When you say that, I get shocked," Stefani, who now stars as a judge alongside Shelton on The Voice, said. "I also think about this a lot… I love to play this game with myself. I picture myself in my Voice chair because I didn't know Blake Shelton existed before I went on that show."
"Meanwhile he's one of the biggest. 27 No. 1 radio hits, he's insane. I just always like to picture myself before I knew him," she added.
Stefani continued, "It's too hard to imagine, it's inconceivable that we would even know each other and be friends let alone do music together. But at the same time, we have so many things that come together and we're the same… even with music."
Despite it being a leap from her rock roots to doing country music, Stefani added that it's been a really nice transition. 
"The whole country community were so welcoming to me," she said. 
Watch more in the clip below — and click here to see Gwen and Blake's engagement reveal!