He will reprise THIS role in 2021...
'Jack Reacher' to 'Suicide Squad': This Is Jai Courtney Today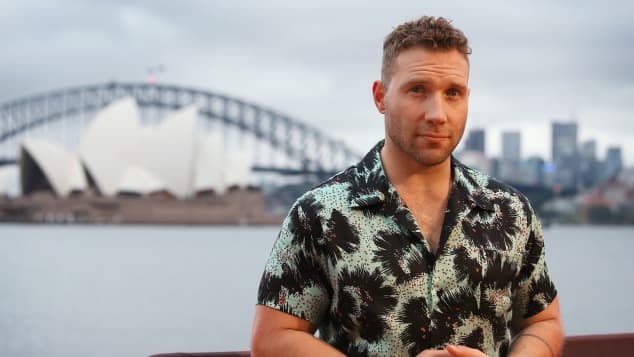 view gallery
(© Getty Images)
Jai Courtney, Suicide Squad's "Captain Boomerang", has come a long way since his big break in 2012's action thriller Jack Reacher. What is the Aussie star up to today? See what Suicide Squad's Jai Courtney is doing today right here!
Jai Courtney plays Suicide Squad's villainous "Captain Boomerang". Born March 15, 1986 in Sydney, Australia, Jai would get his acting start in 2005 starring in a number of small roles like in Boys Grammar and All Saints. 
After graduating from the Western Australian Academy of Performing Arts in 2008, Jai would continue to work hard eventually landing his break-out role in 2012's action thriller Jack Reacher. 
Jai Courtney Suicide Squad
Jai Courtney's big role in Suicide Squad would follow after a string of other successful films including:
A Good Day To Die Hard (2013)
Divergent (2014)
Unbroken (2014)
Insurgent (2015)
and Terminator Genisys (2015). 
Jai's biggest role to date, however, has been as DC Comics' character "Captain Boomerang". Starring alongside Will Smith, Margot Robbie, and Jared Leto, Suicide Squad quickly became a hit and one of Jai's best films! 
Jai Courtney Today 
Jai Courtney continues to stay in the public eye today and has been staying busy with films like Semper Fi (2019) and the Australian TV drama Stateless. He also enjoys performing live and starred as "Macbeth" in the 2017 Melbourne Theatre Company's production of the popular Shakespeare play.
For Suicide Squad fans there is great news! The now 35-year-old Aussie actor is set to reprise his role in 2021's sequel, The Suicide Squad. We cannot wait to see more of Jai Courtney in The Suicide Squad!