John Travolta Spends First Christmas Without Kelly Preston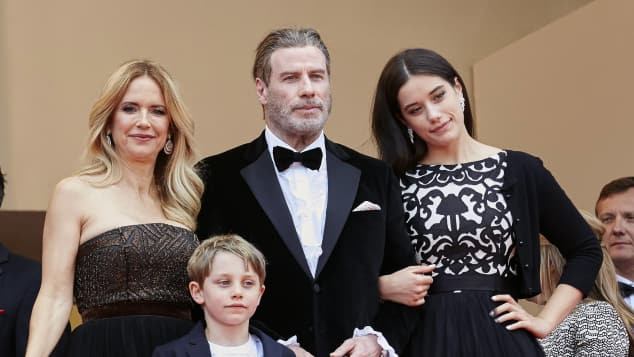 view gallery
(© Imago / ZUMA Press)
This Christmas was a different one for John Travolta and his children because they celebrated it without Travolta's wife, Kelly Preston, for the first time. Still, Travolta tried to make the most of the holidays!
John Travolta spent time with his children Ella and Benjamin at Christmas, but this year was the first time they celebrated it without Kelly Preston. That's because the family sadly had to say goodbye to Preston after she lost her battle with breast cancer in June, Nevertheless, the Grease star still tried to make the most of Christmas, for the sake of his children.
Travolta shares video of family Christmas on Instagram
Travolta shared a short video on Instagram that gave some insight into his family life during the holidays. His daughter Ella can be seen in pajamas while Benjamin is sitting shirtless in shorts, and there's a big Christmas tree in the background. Both kids can be seen saying "Merry Christmas" and laughing on camera, while Travolta can be heard laughing behind the camera!
Travolta has lost several loved ones over the years 
Travolta suffered another loss in his life before losing Preston— his son Jett, who passed away in 2009. The 16-year-old boy was found unconscious by his parents in the bathroom, and died on the spot. And in October of this year, Travolta mourned again because his nephew had died.  
Sam Travolta Jr. died at the age of 52, but his cause of death is unknown. Travolta also had to celebrate another special day without Preston. In early October, he posted a photo of his parents at their wedding on Instagram, as well as a photo of himself and Kelly at their wedding. With this, John congratulated his late wife on her birthday.