You could get to video chat with the Hollywood star!
Keanu Reeves To Auction Off A Private Zoom Date For Charity!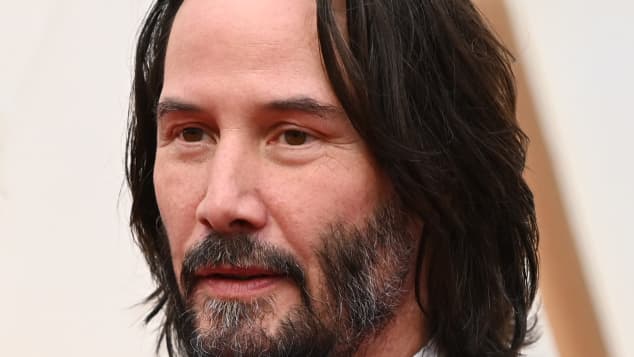 view gallery
(© Getty Images)
If you love Keanu Reeves, you'll be excited to hear that the actor's giving one lucky fan a chance to (virtually) hang out with him! Get all the details about it here!
Keanu Reeves is offering up a one-on-one Zoom date for a good cause! That's because as Entertainment Tonight shares, Reeves' video call is being auctioned off in support of Camp Rainbow Gold, a charity that gives "emotionally empowering experiences to Idaho's children diagnosed with cancer and their families."
RELATED CONTENT: Justin Bieber And Ariana Grande Signing CDs Of New Song For Coronavirus Children's Charity
Reeves to spend 15 minutes on Zoom call with winning bidder
Reeves' auction has already been highly successful, with $16,400 raised for Camp Rainbow Gold as of Tuesday, June 16. That's probably because the lucky fan who wins the chance to Zoom with Keanu will get to talk to him for 15 minutes!
"Bill & Ted. Speed. The Matrix. John Wick. You know him. You love him. This is truly priceless and now you have the chance to Zoom with him from home!" the auction listing reads. "Get your questions ready and spend 15-minutes with actor, director, producer and musician, Keanu Reeves."
RELATED CONTENT: Keanu Reeves And Alex Winter Star In Hilarious Trailer For Bill & Ted Face The Music - Watch It Here 
Bidding closes on Monday, June 22, meaning there's almost a week left to snag the prize! As Entertainment Tonight mentions, the "Shine For Camp" online auction was created after an event Camp Rainbow Gold had to postpone due to coronavirus. A 15-minute private concert with singer Ally Brooke is up for auction as well!