Opening up about his new outlook!
Kevin Hart's "Resurrection": Coming Back From Near-Fatal Car Accident Stronger Than Ever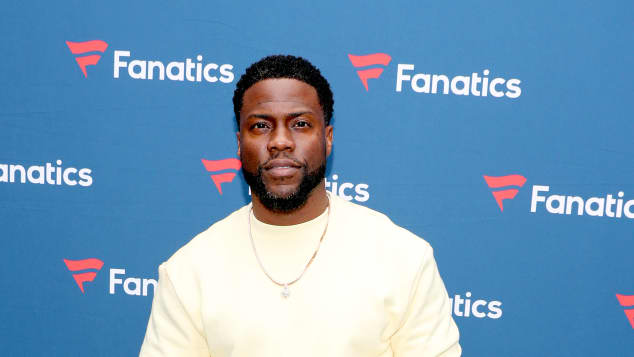 view gallery
(© Getty Images)
In a new interview, the comedian shared how his life's changed since the car accident that nearly killed him. Read on to see what he said!
Kevin Hart is speaking out about his road to recovery and shift in perspective! In an interview for the new issue of Men's Health, where he also appears on the cover, Hart talks about how his approach to life has dramatically changed since the near-fatal car crash he was involved in last year. "I'm not trying to get back to where I was before – I want to be better than before," Hart says. "It's a resurrection. That's the best way for me to put it".
RELATED CONTENT: Kevin Hart Shares Emotional Video Following Car Crash Saying His "World Was Forever Changed"
Kevin Hart's new approach to life and "mindful progression"
Kevin Hart was extremely candid when it came to talking about exactly how his mindset has changed in the aftermath of the crash. "I feel like the other version of myself died in that moment and this new version was born to understand and to do better," he revealed.
He shared that the current path he's on of improving his physical health is in alignment with the rest of what he refers to as his "mindful progression", including his career. "I'm getting older. I'm 40," Hart reflected. "You know, this is when I'm supposed to start realizing this s**t".
RELATED CONTENT: Kevin Hart Shares Post-Accident Fitness Routine: "I'm trying to reach new levels of greatness"
Hart shifting focus to "relationships" that really matter
Kevin Hart goes on to say that the accident forced him to think about the things that are truly important in life. "It's not fame. It's not money. It's not jewellery, cars, or watches," Hart revealed. "What matters are relationships". He also mentioned a specific piece of advice he was given that caused him to refocus his priorities. "You can't be married to your career and date your family." That blew me the f**k away," he admits.
Hart also shares how now that he's placing more emphasis on spending time with his family, he's doing a lot of "little things" to make every moment count, including walking his dog. "We are doing Taco Tuesdays, Mexican-food Thursdays, Chinese-food Sundays. We got movie night twice a week."