Sharing her truth in solidarity with an important cause!
Lili Reinhart Comes Out As "Proud Bisexual Woman" Ahead Of Attending Black Lives Matter Protest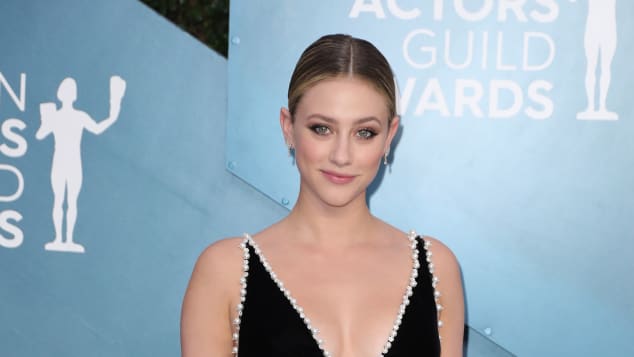 view gallery
(© Getty Images)
On Wednesday, Riverdale actress Lili Reinhart declared on social media that she's bisexual! See the powerful post she made while also supporting Black Lives Matter!
Lili Reinhart has come out as a member of the LGBTQ+ community in a bold way! As People shares, on Wednesday, Reinhart took to her Instagram story to demonstrate her support for the Black Lives Matter movement. At the same time, she also shared that she's bisexual!
RELATED CONTENT: Lili Reinhart Opens Up About Knowing Her Own Worth
Reinhart comes out while sharing information about rally in L.A.
Reinhart, who plays "Betty Cooper" on the popular CW drama Riverdale, posted a flyer advertising the "LGBTQ+ for #BlackLivesMatter" protest in West Hollywood. Alongside the flyer, she wrote a comment stating her intent to participate in the event... while also casually coming out to the world! "Although I've never announced it before, I am a proud bisexual woman," Reinhart said in her post. "And I will be joining this protest today. Come join."
As People mentions, Reinhart has previously been vocal about the #BlackLivesMatter movement on Twitter. "I can't begin to imagine the horror of worrying that you won't be protected by your "leaders" because of the color of your skin," she tweeted on Monday. "I know that white privilege exists and I cpuld never fully understand what it's like to be oppressed because of my race."
RELATED CONTENT: Lili Reinhart Stuns In Debut CoverGirl Campaign
June is recognized as being the start of LGBTQ+ Pride month, so the timing of Reinhart's coming out is certainly fitting! Congratulations to Lili Reinhart on choosing to live her truth, while showing up for a cause that truly matters!