'Downton Abbey's' "Lady Rose"
Lily James: Her Rise To Fame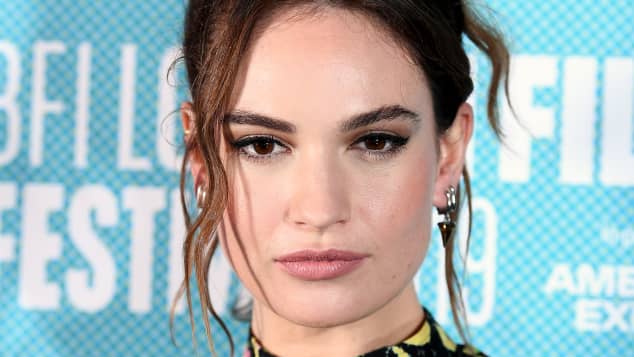 view gallery
(© Getty Images)
Disney's own Cinderella, Lily James, has an impressive filmography for being only 32 years old! From Shakespeare to the Beatles, British actress Lily James can do it all.
The Downton Abbey actress is quickly becoming a Hollywood favorite!
Lily James' Rise To Fame
Born April 5th, 1989 to an actress and a musician in Surrey, England, Lily James was destined for the arts. She immediately began landing acting roles right out of school. She came onto ITV's Secret Diary of A Call Girl in the fourth season and secured her spot as rebel "Lady Rose" in the hit success Downton Abbey. 
She is also quite adept in the theater world! She has performed in the stage adaptation of Vernon God Little, The Seagull, All About Eve and Othello. 
Downton Abbey's Lily James' Starring Roles
In 2015 Lily played the starring princess role in Disney's live-action Cinderella and the protagonist "Elizabeth Bennet" in the action-horror adaptation Pride and Prejudice and Zombies. 
IN CASE YOU MISSED IT: This Is The Downton Abbey Cast In Real Life!
Lily has earned work with some of today's greatest directors including Edgar Right for his film Baby Driver and Danny Boyle in the Beatles film Yesterday. She's worked alongside award-winning actors like Gary Oldman, Meryl Streep and Ralph Fiennes. 
Lily James, Today
Today she is working on her starring role in the upcoming films What's Love Got to Do with It? and The Paris Trap. You can see her in the recent films The Dig and the modern take of Alfred Hitchcock's Rebecca. The actress is also filming the television mini-series The Pursuit of Love where she plays the role of "Linda." 
She was in a relationship with The Crown and Doctor Who's Matt Smith, however, she appears to be single now.