Where is the famous host today?
'Love It or List It': What is David Visentin Doing Now?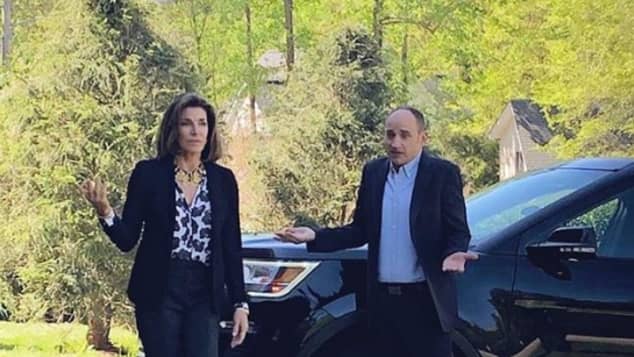 view gallery
(© Instagram/Hilary Farr)
David Visentin is best known for being the co-host of Love It or List It alongside Hilary Farr. On the show the two battle against each other by selling and renovating houses to please the home owner. 
Visentin started his career in 1997 working as an agent for Country Living Realty in Rosemont, Ontario, while working alongside his father Nick Visentin. David worked on the housing market while discovering new potential homes for numerous clients for over 16 years. 
Visentin currently lives in Barrie, Ontario, Canada with his wife and son. 
Some facts about David Visentin and Hilary Farr
1. They both have the same favourite food - Pasta. They also both have the same breakfast everyday - a homemade smoothie.
2. Visentin loves playing golf and if its summertime that is what he spends most of his time doing. 
3. Both the hosts have had a lot of criticism thrown at them by homeowners but they never take it to heart. 
4. Farr loves spa days.