Mama June Won't Answer Any Calls
Mama June Has No Contact With Her Daughters Following Arrest: "She Doesn't Answer Our Calls"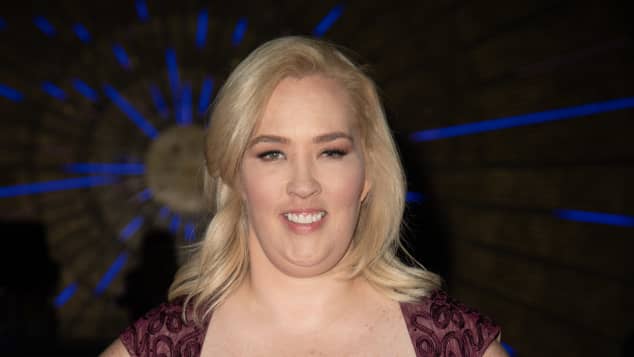 view gallery
(© Getty Images)
The reality TV famous family is in a bit of a rough patch following Mama June's arrest in 2019. Her daughters claim she won't answer their calls, and forward them to her voicemail.
Mama June is ignoring her daughter's phone calls
Mama June's relationship with her daughters Lauryn "Pumpkin" Shannon, and Alana "Honey Boo Boo" Thompson is almost non- existent following her arrest last March.
(© Getty Images)
Mama June was arrested for drug possession, and since then Pumpkin says they have had zero contact with their mother.
"She doesn't even answer our phone calls. It goes to voicemail," says Pumpkin, who adds of Mama June's boyfriend, Eugene "Geno" Doak, "Geno's phone goes to voicemail."
"Or they'll say all their phones are dead and they were sleeping," Honey Boo Boo says.
RELATED: MAMA JUNE IS BACK ON INSTAGRAM FOLLOWING DRUG ARREST
After Mama June's March arrest, Pumpkin has taken legal guardianship over Honey Boo Boo.
"It's gotten so low to this point, like, what more is there to do?" says Pumpkin. "What more can we physically do for her? I mean, we tried to send her to rehab. The network even gave her the opportunity that anybody in their right f**g mind would take. She checked out within less than 24 hours."
(© Getty Images)
Mama June was arrested on possession of a controlled substance and drug paraphernalia charges, after she was allegedly found with a crack cocaine and a crack pipe. 
Doak was also arrested and charged with third-degree domestic violence, possession of a controlled substance and possession of drug paraphernalia.
RELATED: HONEY BOO BOO'S FAMILY IS IN CRISIS: MAMA JUNE IN NEW SEASON OF "FROM NOT TO HOT" 
In September, both were charged with felonies. A rep for the Macon County District Attorney's Office said their representative filed for a not guilty plea on their behalf.
If convicted, both will face up to a year in prison.
According to the family, Mama June took all the blame for the paraphernalia, and is currently living in Geno, Alabama spending her time gambling. 
Mama June: Family Crisis premieres March 27 on WE tv.