Matthew McConaughey Considering Run For Governor Of Texas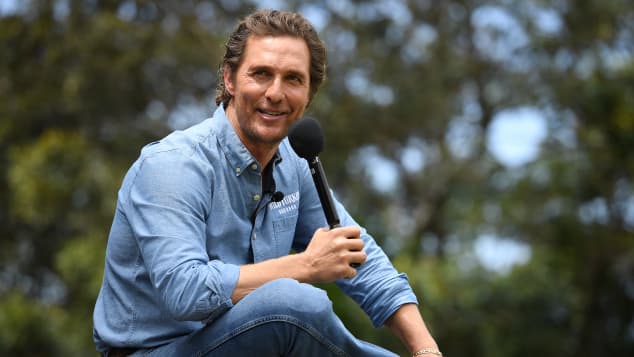 view gallery
(© IMAGO / AAP)
Matthew McConaughey looks to be as serious as ever about entering politics. In a new podcast appearance, the actor said "it's a true consideration" that he may one day run for governor in his home state of Texas. Here's what the Oscar-winning star said about his future and aspirations to make a difference in the world.
Is Matthew McConaughey going to be the next actor-turned-governor? The 51-year-old star spoke about this possibility during a new appearance on podcast The Balanced Voice, where he was pressed on the topic of entering politics in his home state of Texas.
Matthew McConaughey, future Governor of Texas?
As The Hill reported, McConaughey called it "a true consideration" when podcast host Rania Mankarious mentioned the actor's previous hints at running for Governor of Texas.
"I'm looking into now again, what is my leadership role?" McConaughey added. "Because I do think I have some things to teach and share. And what is my role? What's my category in my next chapter of life that I'm going into?"
Matthew McConaughey: Political awakening in 2021?
The Dallas Buyers Club star just a few months ago told Stephen Colbert that politics is "a broken business" that isn't for him, but it appears he may be reconsidering. If he's serious, McConaughey may need to start ramping up his political aspirations in the near future, because Governor of Texas Greg Abbott is up for re-election in 2022.
McConaughey has been vocal in recent months addressing the people of Texas amid the disastrous blackouts that affected the state in early 2021. He no doubt won even more fans when he used his extensive platform to promote fundraising and himself donated to causes assisting the crisis.