Did You Know That Neymar Appeared In A 'Money Heist' Episode?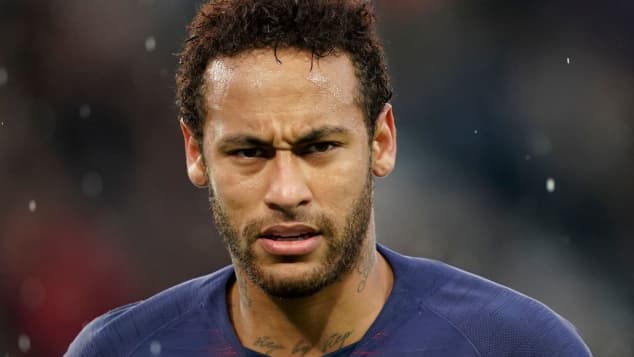 view gallery
(© Getty Images)
Brazilian footballer Neymar appeared in episodes 6 and 8 of popular Netflix series Money Heist in season 3. It turns out it's one of his favourite TV shows, and he played a monk in his Money Heist guest appearances! Here's the fully story of Neymar's Money Heist role.
Football star Neymar appeared in episodes 6 and 8 of Money Heist season 3, but the role actually came with controversy. At first, they streamed without Neymar's scenes because the athlete was being investigated for an accusation of rape. But once the Brazilian justice system dismissed the case due to insufficient evidence, Netflix reissued the episodes with Neymar's appearance as "Monje Joao," a monk.
Money Heist: Did you know Neymar appeared in an episode?
Neymar is just one of the many celebrities infected by Money Heist fever. In addition to the footballer, horror author Stephen King, Eurovision 2018 winner Netta, and the singer Romeo Santos have all declared themselves followers of the series.
Neymar called Money Heist role his "dream"
At the time, the player himself announced his role on the series on social media. "I was able to realize my dream and be part of my favorite series. And now I can share João with you all! Thank you," the well-known Brazilian wrote in 2019, tagging Money Heist (@lacasadepapel on social media).
Money Heist was renewed for a fifth and final season earlier this year. The Spanish series, winner of many awards worldwide, is expected to premiere its finale in 2021.