'Suits': This Is Patrick J. Adams Today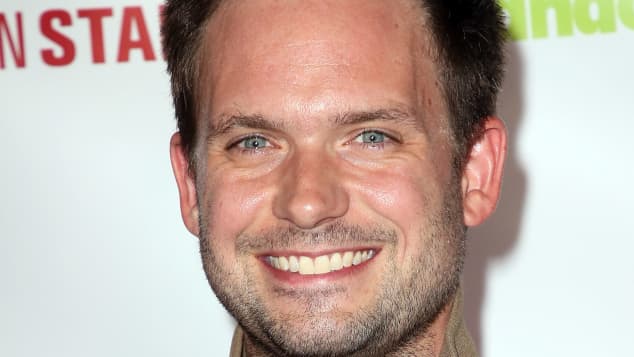 view gallery
(© Getty Images)
Patrick J. Adams from Suits portrayed the eager "Mike Ross" in the popular legal drama. Did you know that Adams was nominated for a SAG award for his performance in the series? Find out more about Patrick J. Adams from Suits right here! 
Patrick J. Adams from Suits may be recognized for his brilliant mind as "Mike Ross", or even as Meghan Markle's husband in the hit series. Born in Toronto, Canada on August 27, 1981, Adams moved to Los Angeles at 19 to attend the University of Southern California, where he earned a Bachelor of Fine Arts degree! It would only be a matter of time until Patrick J. Adams would star in Suits!
Patrick J. Adams Suits actor today
Patrick J. Adams from Suits got his foot in the acting door by starring in short films and making guest appearances in shows like Cold Case and Lost. He landed the role of "Mike Ross" in 2011 and continued to star in it until its season finale in 2019. The show concluded after nine seasons! 
During his time on the legal drama, Adams also appeared in Rosemary's Baby, Orphan Black, and DC's Legends of Tomorrow.
Patrick J. Adams starred alongside the Duchess of Sussex, Meghan Markle, and the handsome Gabriel Macht during his breakthrough in Suits.  
Today, Adams is working on a new serial project called The Right Stuff, which is based on the 1979 Tom Wolfe book of the same name. The series is set to premiere October 9, 2020, on Disney+!
In his personal life, Patrick has been married to Pretty Little Liars star Troian Bellisario as of December 10, 2016. They met each other on set of the play Equivocation back in 2009 and were on-and-off at times during their relationship. Luckily, they got back together and now have a daughter, Aurora, who was born in 2018! The pair also attended Meghan Markle's royal wedding in 2018! 
Patrick J. Adams from Suits will be in a different type of suit for his upcoming Disney series - that of an astronaut! We can't wait to see him in this drama, which also stars Jake McDorman and One Tree Hill's James Lafferty. We'll miss his partner-in-crime, "Harvey Specter", but we know this next show of his we'll be just as gripping!