'Pitch Perfect' Actor Adam DeVine Gets Engaged To Actress Chloe Bridges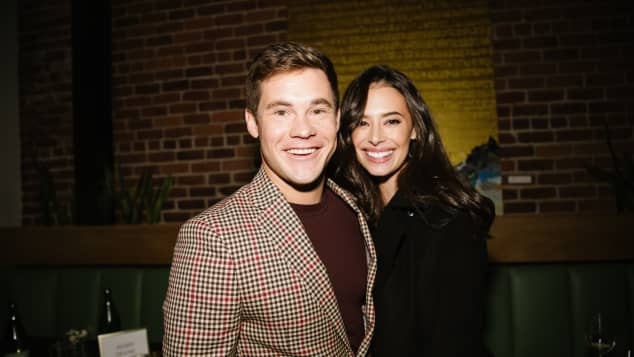 view gallery
(© Getty Images)
Adam DeVine and Chloe Bridges have been in a relationship since 2015 after meeting on the set of a movie they both appeared on. The couple just got engaged and we couldn't be more excited about it!
The 37-year-old actor Adam DeVine, who stars in Pitch Perfect, just got engaged to his longtime girlfriend actress Chloe Bridges, best known for her role in Pretty Little Liars.
DeVine posted a lovely picture on Instagram which reads, "She said yes! Well actually she said "ahh Adam" and then kissed me but I'm pretty sure that means YES!" The actor proposed this past weekend but apparently wanted to keep things private. Now the exciting news was officially revealed and we can't wait to see them tying the knot!
Adam and Chloe met on the set of their movie The Final Girls
The gorgeous Chloe Bridges also shared a couple of sweet pictures on Instagram which she captioned, "We are doing it!! I love this man with my whole heart and I am so excited to be with him forever." She explained she always knew there was a special connection between them since they first met!
Adam and Chloe met six years ago while filming The Final Girls, where they star as "Kurt" and "Paula". They began dating in February 2015 and since then they have been spotted at red carpet events looking absolutely happy together! Although there are some disagreements from time to time, Adam once said he does his best "to not get too deep in the doghouse."