"Daniel LaRusso" now has a son named Daniel!
'Karate Kid': This Is Ralph Macchio Today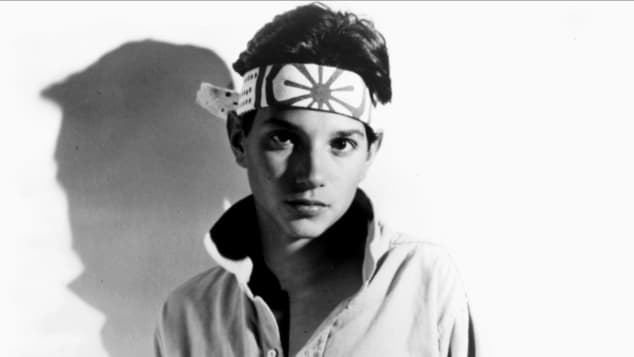 view gallery
(© imago images/ Mary Evans)
Ralph Macchio, Karate Kid's "Daniel LaRusso", is all grown up today! Much like "Daniel LaRusso" on the recent YouTube/Netflix series, Cobra Kai, Ralph Macchio has a gorgeous family of his own. Here is everything you need to know about The Karate Kid's Ralph Macchio today!
Ralph Macchio in Karate Kid was the role that changed his career forever! Born November 4, 1961, the American actor was discovered at just 16 and would be cast in the comedy series Eight is Enough as well as playing "Johnny Cade" in 1983's The Outsiders.
The Outsiders would be the role that led to Ralph Macchio's casting into the biggest role of his career to date, The Karate Kid's "Daniel LaRusso"!
Ralph Macchio In Karate Kid
(© imago images/ Prod.DB)
Ralph Macchio as the "Karate Kid" in the 1984 film was so successful that Macchio would go on to reprise the role in the film's two sequels, The Karate Kid Part II (1986) and The Karate Kid Part III (1989). 
30 years later, The Karate Kid films are so well-loved that in 2018 a sequel series, Cobra Kai, was released onto YouTube Premium starring many of the film's original characters! "Daniel LaRusso" is all grown up and now runs his own karate inspired car dealership. The series follows as "Daniel" and "Johnny Lawerence" (William Zabka) rehash the events of 1984 and open up warring karate dojos! 
Ralph Macchio Today
(© imago images/ Prod.DB)
Much like his on-screen character "Daniel LaRusso" in Cobra Kai, Ralph Macchio has been married to his wife, nurse Phyllis Fierro since 1987. The adorable couple was introduced when Macchio was just 15 by his grandmother! 
Ralph and Phyliss have two grown children of their own now, daughter Julia (28) and son Daniel (24)–named in honor of Macchio's Karate Kid character! Cobra Kai, which you can now catch streaming on Netflix, is set to release season three early next year, and we cannot wait to see more of The Karate Kid's Ralph Macchio!