Reality TV star, author, and mom!
'The Hills': What is Lauren Conrad Doing Now?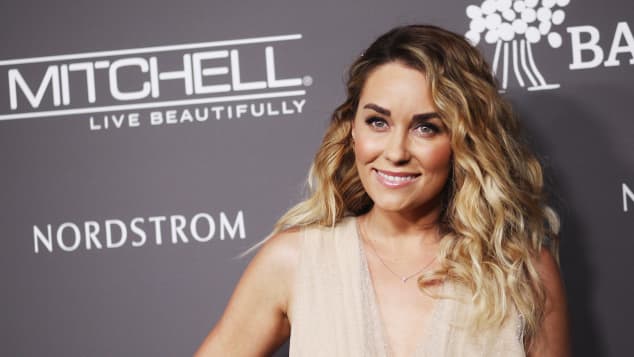 view gallery
(© Getty Images)
Lauren Conrad began to gain public attention after appearing in Laguna Beach: The Real Orange County and later on in The Hills. But the 35-year-old has been working A LOT in the fashion industry and we all have to agree on the fact that she is a very talented designer!
In 2004 Lauren Conrad came to prominence at the age of 18 after being cast in the reality television show Laguna Beach: The Real Orange County, which documented her and her friends' lives in their hometown in California. Later on, she gained even more public attention after appearing in the spin-off 2006 series The Hills, which focused on her career in the fashion industry, alongside other stars like Audrina Patridge and Whitney Port.
The 35-year-old actress, television personality, fashion designer, and author, attended the Fashion Institute of Design & Merchandising and worked for Teen Vogue. Her appearance in The Hills earned her four consecutive Teen Choice Awards for Choice Female Reality TV, from 2006 to 2009. But now we are wondering: What has Lauren Conrad been doing recently? What is she up to now?
What is The Hills star Lauren Conrad doing now?
The last time we saw Lauren in The Hills was in 2013, and right after that she appeared in a couple of television shows and movies like the 2014 fashion show Fashion Police, as well as in Pop Innovators and The Eric Andre Sho, in the same year. Apart from that Lauren Conrad has also published 9 books, being the most recent one Lauren Conrad Celebrate.
After having a successful television career, Lauren decided to focus more on her career as a fashion designer, and she is currently the founder of the fashion lines LC Lauren Conrad and Paper Crown, as well as the co-founder of the fair trade online store The Little Market. And last but not least... this year she released a weekly podcast called Asking for a Friend, where she has conversations with very interesting personalities on everyday life topics that range from love to business.
Interesting facts about Lauren Conrad - She just had her second baby!
She married former musician William Tell in 2014 and they have two children together: Liam James born in 2017 and Charlie Wolf who was born on October 9th, 2019!
In 2008 she was ranked #56 on the Maxim magazine Hot 100
She has said that Tyra Banks is her role model
One of the craziest moments she has experienced was when a fan asked to take a picture with her... after hitting her car
She is very active on social media! On her personal Instagram account, she often shows off her lovely family, while in her professional account she mostly shares pictures of her work as a fashion designer!