She has been active in the sow business since 1990!
'The King of Queens': This Is What Nicole Sullivan Looks Like Today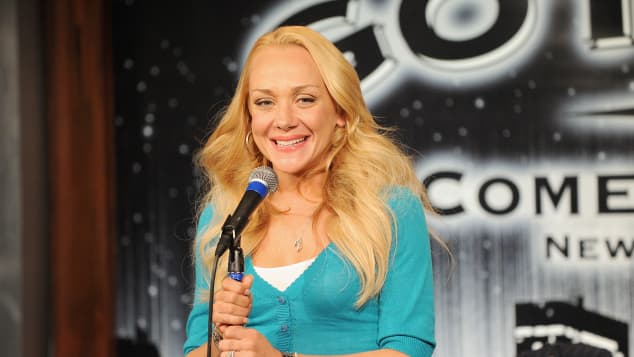 view gallery
(© Getty Images)
For five years the American actress Nicole Sullivan played the caring yet naive dogsitter "Holly" in the popular sitcom King of Queens. The pretty blonde actress is still active in the show business and this is what she is doing today!
In 2001 the 49-year-old actress Nicole Sullivan joined the cast of King of Queens and took over the role of the naive and caring dogsitter "Holly", hired by "Doug" and "Carrie" to look after "Arthur." Nicole Sullivan shared credits with stars like Kevin James (54) and Leah Remini (49).
After leaving the series in 2007, Nicole Sullivan appeared in big cinema productions such as Superhero Movie or 17 Again. But television roles seem to suit the blonde much better. Nicole played smaller roles in popular series like Grey's Anatomy, Law & Order, Scrubs, Monk and Devious Maids.
(© Getty Images)
What is Nicole Sullivan doing today?
In 2017 Nicole Sullivan appeared in the television shows Mom, The Mindy Project and Girlboss, among others. However, the actress has a bigger role in the series Black-ish in which she can be seen since 2014 portraying "Janine." She also voices several characters, like in the 2019 comic series DC Super Hero Girls.
Regarding her private life  the actress is doing a great job too: Since 2006 Nicole Sullivan has been married to actor Jason Packham, with whom she has two sons.
(© Getty Images)