They must remain isolated for as long as public health requires
Tom Hanks Reveals He And His Wife Rita Wilson Have Tested Positive For Coronavirus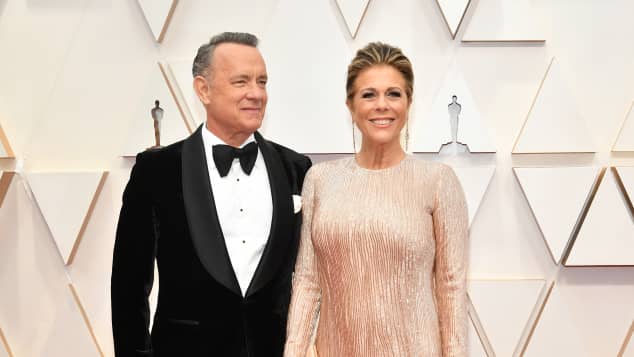 view gallery
(© Getty Images)
The Forrest Gump actor Tom Hanks and his wife Rita Wilson have been tested positive for coronavirus. He confirmed the news on Instagram, where he explained they started to feel sick while being in Australia where Tom was supposed to film a new movie.
The 63 year-old actor Tom Hanks took to Instagram to share the devastating news about his and Rita Wilson's coronavirus diagnosis. The Academy-award-winner is currently in Australia with his wife, where he was expected to film a movie about the life of the late Elvis Presley.
READ MORE: This is Tom Hanks' career in pictures
"Hello, folks. Rita and I are down here in Australia. We felt a bit tired, like we had colds, and some body aches. Rita had some chills that came and went. Slight fevers too. To play things right, as is needed in the world right now, we were tested for the coronavirus, and were found to be positive," is how Tom Hanks captioned the image he shared on Instagram.
Tom Hanks reveals on Instagram he and his wife have tested positive for coronavirus:
Fans and celebrities are supporting Tom Hanks and Rita Wilson
Tom Hanks explained he and Rita still have to follow certain medical protocols and they must remain isolated "for as long as public health and safety requires."
RELATED: Queen Elizabeth decides not to shake hands at Buckingham Palace amid coronavirus outbreak
Fans all over the world and celebrities including the That 70's Show star Wilmer Valderrama, as well as Fliipina actress Heart Evangelista, have shared their support to one of our favourite Hollywood couples.