Where they stand today...
Are Tom Jones And Priscilla Presley Dating?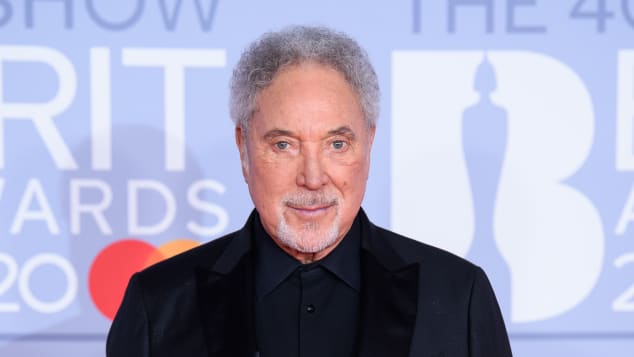 view gallery
(© Getty Images)
Have Tom Jones and Priscilla Presley found love together? It's been a rumour that's cropped up from time to time in recent years, following the death of Jones's longtime wife Linda in 2016. Now, in a new interview, Jones addressed his relationship status with Priscilla, the former wife of Elvis Presley. Here's what Jones had to say.
Tom Jones has given an update on his often-rumoured romance with Priscilla Presley.
Jones, 80, and Presley, 75, have had their names connected to one another in headlines dating back to 2017. That was one year after Jones lost his wife of nearly 60 years, Linda, to cancer. But this week, the Welsh singer spoke to People magazine and clarified where he stands with Priscilla Presley in 2021.
Are Tom Jones and Priscilla Presley dating in 2021?
While Jones and Presley may seem like the perfect match, Sir Tom has once again shot down rumours of a budding romance. This week, he told People, "We're not dating, but we do go out to dinner."
Jones explained that they also both spend a lot of time at a mutual friend's home, where they "have sing-a-longs and things like that."
"She's a very dear friend of mine, Priscilla," he added. "I mean, I met her in the '60s, and she's been a friend of mine ever since. But there is nothing romantic, no."
Tom Jones and Priscilla Presley's relationships
Jones's new comments came in a piece where he reflected on his close bond with Elvis Presley. Priscilla was married to the music legend from 1967 to 1973. She's been connected romantically to several partners in the decades since, but she never tied the knot again.
Jones, meanwhile, was infamous for having affairs at the height of his fame. But he remained married to his wife Linda from 1957 until her death in 2016. Rumours of a Jones-Presley relationship reached a highpoint in 2017, when Priscilla was forced to explain their friendship to Good Morning Britain after a sighting in public.
"Tom and I have been friends since '68, it is true. That's not the first time we've been out, obviously, but probably the first outing in public," Presley told GMB. "Part of that was because he lost his wife, who was the love of his life. And it was kind of friends getting together to support him."
We'll keep you posted if there's any change in status for Tom and Priscilla. You can also take a look at where Elvis and Priscilla Presley's descendants are today here.