Tracee Ellis Ross: Her Career Highlights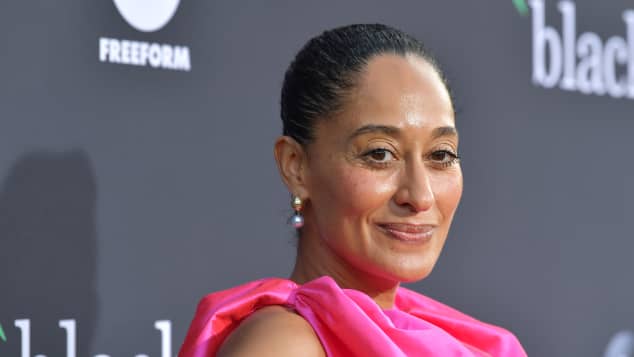 view gallery
(© Getty Images)
Tracee Ellis Ross is best known for her role in the 2000's sitcom Girlfriends. Even after her major success with the comedy series, Ross has continued her prominent acting career in shows like Reed Between the Lines and Black-ish. Find out more on Tracee Ellis Ross' career highlights! 
Tracee Ellis Ross, star of the hit series Girlfriends, has been in many hit sitcoms and has won several awards for her performances! Born on October 29, 1972 in Los Angeles, Ross is the daughter of famed Motown singer Diana Ross and music executive Robert Ellis Silberstein. Throughout her childhood, Tracee attended various prestigious private schools, including The Dalton School in Manhattan and Institut Le Rosey in Switzerland. She would later attend the Ivy League school Brown University to study Theatre.
Tracee Ellis Ross: Her Career Highlights
In 2000, Tracee Ellis Ross landed her breakthrough role in Girlfriends. In the sitcom, Ross played eccentric lawyer "Joan Clayton" for the entirety of its eight seasons! 
Because of Ross' hilarious performance, she received a BET Award for Outstanding Lead Actress in a Comedy Series, as well as two NAACP Image Awards for Outstanding Actress in a Comedy Series. 
(© Getty Images)
After Girlfriends, Tracee appeared in a few episodes of CSI: Crime Scene Investigation and had a lead role in the first season of Reed Between the Lines, for which she also received two NAACP Image Awards for Outstanding Actress in a Comedy Series.
She also starred in the 2011 Alicia Keys-directed film Five, where she was also nominated two more times for her performance! Her more recent works include starring in Black-ish, Mixed-ish and an episode of Grown-ish. She's also appeared in the comedy series Portlandia and Broad City. 
Ross' role on Black-ish, where she plays "Dr. Rainbow "Bow" Johnson" opposite Anthony Anderson, has earned her multiple awards and nominations. Again, Ross won the NAACP Image Award for Outstanding Actress in a Comedy Series and four times, no less! She also received the prestigious Golden Globe Award for Best Actress – Television Series Musical or Comedy. 
The seventh season of Black-ish just recently premiered this October 2020, in a special election episode. You can check out the sitcom on ABC. Tracee Eliss Ross' start from Girlfriends onwards to shows like Black-ish has been incredibly successful, creating a name for herself in the entertainment industry!