Que no pare la fiesta, don't stop the party...
Mr. Worldwide: These Are Pitbull's Best Music Collaborations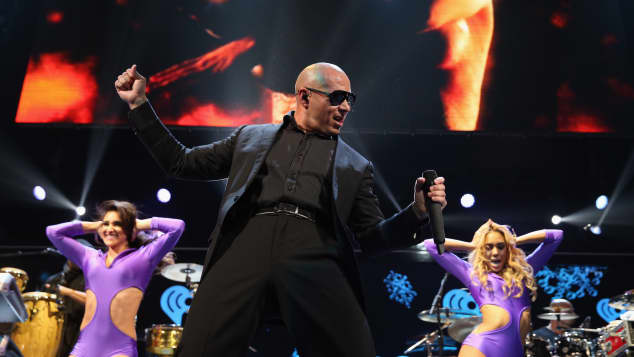 view gallery
(© Getty Images)
It's difficult to decide which of Pitbull's many incredible collaborations are our favourites. But we've managed to narrow them down to a Top 10 list, with appearances from Jennifer Lopez, Shakira, Christina Aguilera and more. Are you ready? Give them a listen below!
Armando Christian Pérez, better known as Pitbull, has had everyone hitting the dance floor for many years (don't deny it). In some of his songs, the American rapper has collaborated with other artists, and the results have simply been fabulous.
Pitbull's best musical collaborations: The Top 10
The moment of truth... Here are our Top 10 Pitbull musical collaborations, featuring Jennifer Lopez, Camila Cabelo, Shakira, and more! 
Pitbull, Ne-Yo, Afrojack and Nayer - "Give Me Everything"
Pitbull and John Ryan - "Fireball"
Pitbull and Ke$ha - "Timber"
Pitbull and Jennifer Lopez - "On the Floor"
Pitbull and Chris Brown - "International Love"
Pitbull, J Balvin and Camila Cabello - "Hey Ma"
Pitbull, Fergie and DJ Poet - "Feel Alive"
Pitbull and Marc Anthony - "Rain Over Me"
Pitbull and Shakira - "Get It Started"
Pitbull and Christina Aguilera - "Feel This Moment"
For more Pitbull, check out the video he dropped with Blake Shelton for "Get Ready" in 2020 here.