History repeating itself?
Prince Harry "Constantly" Fears Losing Meghan Markle, Expert Says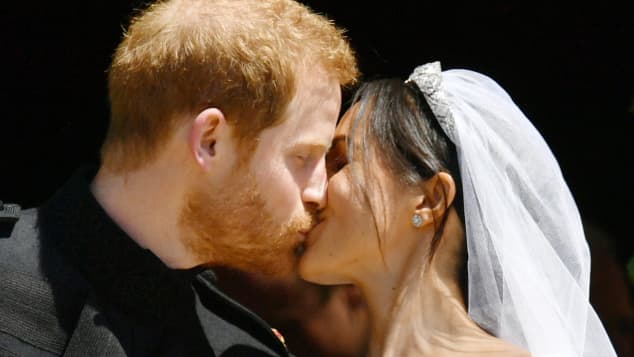 view gallery
(© Getty Images)
Prince Harry "constantly" fears losing his wife Duchess Meghan as he did his mother Princess Diana, a royal expert claims. According to the commentator, the Duke of Sussex lives "overwhelmed" by the possibility that tragedy will repeat itself in his family circle.
Despite stepping back from the Royal Family, Prince Harry still worries about the future of his marriage. And, according to one royal expert, he "constantly" fears losing his wife, Duchess Meghan.
This week, royal biographer Angela Levin said it is "dreadful" that the Duke lives so "overwhelmed" by the possibility of losing his partner in the same way he lost his mother, Princess Diana.
Expert: Prince Harry fears losing Meghan like Diana
Prince Harry's recent statements about Meghan's mental health struggles set off alarms for royal experts, who say the Duke's concerns are not new.
This week, Angela Levin — author of the book Harry: Conversations with the Prince — said the prince worries about history repeating itself in his close family circle.
"How dreadful if Harry constantly thinks that he will lose Meghan like he did Diana and blames racism," Levin tweeted. 
"Plus can't get rid of M's threat to commit suicide. His life sounds too much for him and he should back away from being a woke lecturing celebrity," she added.
Why does Prince Harry fear losing Meghan Markle?
In his new docuseries The Me You Can't See, Prince Harry addressed his fear of losing Meghan like he did Princess Diana. He said: "My mother was chased to her death while she was in a relationship with someone who wasn't white."
He added: "It's incredibly triggering to potentially lose another woman in my life."
Harry has spoken about putting his family and their mental health ahead of his commitments to royalty. These consideration were central to his decision to leave behind royal work and move to the United States.
The family is now settled in California and has moved on to new projects, where they're even speaking about how they got mental health assistance. You can catch up on all the biggest reveals from Prince Harry's new docuseries The Me You Can't See here.