Taking after their mother
Fergie Shares A Rare Picture With Eugenie and Beatrice On World Cancer Day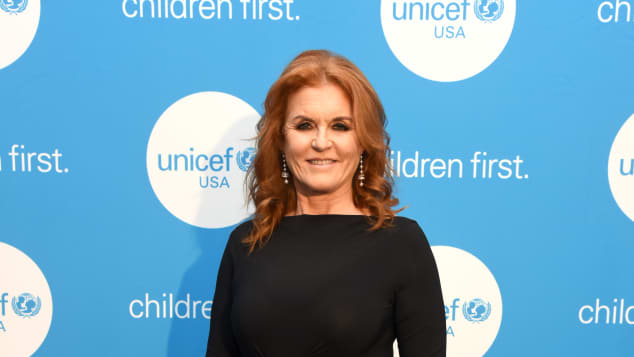 view gallery
(© Getty Images)
The Duchess of York takes to her Instagram to share a never before seen photo with her two daughters Princess Beatrice and Princess Eugenie. We have the photo and all the details right here...
Sarah Ferguson is known for her incredible dedication and work with charities, specifically cancer fighting charities both in the UK and in the United States. It appears that her two daughters, Princess Beatrice and Princess Eugenie are following in her footsteps. Yesterday, Sarah Ferguson shared a never before seen picture on her Instagram account for World Cancer Day. 
The heartfelt post was about those who have been affected by cancer and she wrote about her pride of being a supporter of the Teenager Cancer Trust both in the UK and USA which is something that both her daughters also support. Sarah Ferguson's followers had nothing but positive, supportive words to comment on the lovely photo. 
Launched the Count Me In Campaign
Sarah attends many charity and fundraising events as well as works on her own charity, Street Child. The Duchess of York recently launched the Count Me In campaign which is aimed at helping children around the world who are not in school. The movement will use funds to "buy school uniforms, train teachers and build classrooms for disadvantaged youngsters in ten countries from Sierra Leone to Afghanistan" according to Hello!. The campaign was launched last year at the same time her charity celebrated its tenth anniversary. 
Following In Their Mother's Footsteps
Both Princess Eugenie and Princess Beatrice have commented on how proud they are of their mother. They have both dedicated time and effort to support similar causes as Sarah Ferguson and will continue to be big charity supporters for years to come.