Meghan is reading to Archie!
Harry and Meghan Release Adorable New Video Of Archie On His 1st Birthday - Watch Here!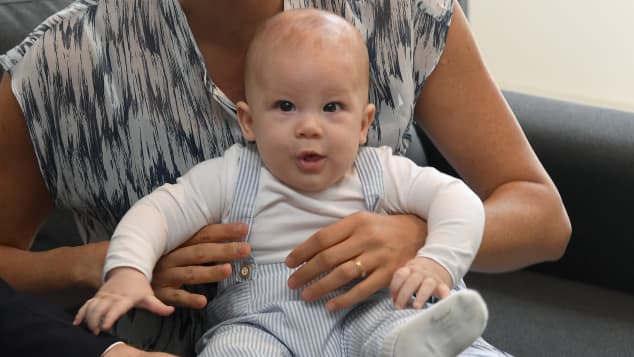 view gallery
(© imago images/ i images)
In honour of Archie Harrison's 1st Birthday on May 6th, 2020, the Duke and Duchess of Sussex have released a new video of him! Watch it below... 
Archie Harrison Mountbatten-Windsor is celebrating his first birthday today! In honour of his special day, an adorable new video of Meghan Markle reading to Archie has been released! Fans all around the world get to see just how much little Archie has grown!
RELATED: The Royal Family Sends Archie Birthday Wishes!
A New Video Of Baby Archie Has Been Released!
In the video shared by Save the Children's Instagram page, we get to watch and listen to Meghan read one of Archie's favourite books, Duck! Rabbit! and we hear little Archie laugh and see him smile. Check out the video here:
We also hear Prince Harry who is behind the camera, chiming in with animal sounds and giggling with pride at his wife and son! Harry also cheers them on at the end saying "Yay!" for finishing the story! Harry and Meghan are taking part in the charity's Save the Stories campaign in the UK and the US. 
Harry, Meghan and Archie Support The Save the Stories Campaign
According to Hello, the campaign "helps bring much-needed support to children who have been impacted by the COVID-19 pandemic." 
Meghan looks lovely and relaxed while holding Archie who is wearing a simple white jumper. They are sitting together in a chair with a lovely green plant in the background. The family looks relaxed at home while Meghan dresses down in a blue top with Archie on her lap. We even get to see Archie's little teeth that are popping through!
It's so lovely to see the little family of three is all smiles in Los Angeles during the COVID-19 lockdown. Happy Birthday, Archie!