The Duke and Duchess of Sussex Down Under
Harry and Meghan thanked Australia for its hospitality in this cute video!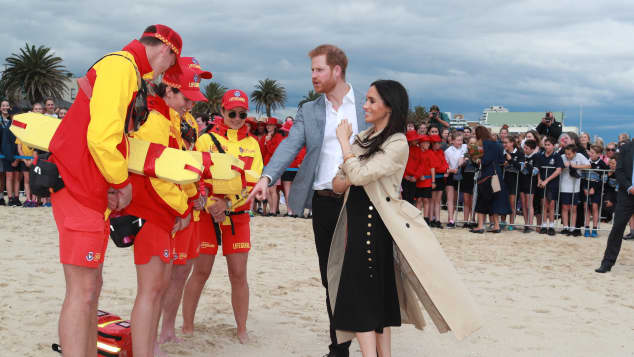 view gallery
(© Getty / Getty)
The Duke and Duchess of Sussex are on their first official royal tour at the moment. After spending seven days Down Under, and four in Tonga and Fiji, the royal couple are now in New Zealand. As a thank-you to all their Australian fans they posted this video on the Kensington Palace offical Instagram account.
Prince Harry and Duchess Meghan have only been on tour for just under a fortnight and yet, judging by countless photos of the gorgeous newlyweds, one would think they had been away for months. With countless engagements under their belts in Australia, including the opening ceremony for the Invictus Games in Sydney, Harry and Meghan spent four days visiting Tonga and Fiji, before flying to New Zealand.
Their royal tour to Australia got off to a particularly good start when, to the delight of fans everywhere, they announced that they would be expecting their first child next Spring. The parents-to-be were even presented with their first present for their baby from the Australian prime minister Scott Morrison, an adorable kangaroo teddy bear. 
The Sussex's have now taken to Instagram to express their thanks to the Australian people. They posted this video of their time Down Under on the official Kensignton Palace account yesterday.