Royal Easter: How George, Charlotte & Louis Spent The Holiday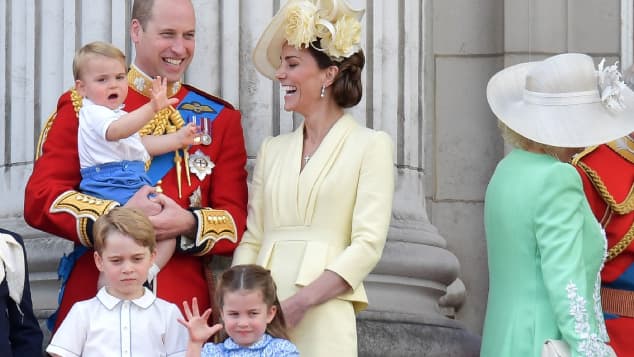 view gallery
(© Getty Images)
Easter is a much-loved holiday in the British Royal Family, and it's become tradition to follow their plans and greetings over the weekend. But only now have we learned how Prince George, Princess Charlotte, and Prince Louis spent Easter Sunday in 2021. Here's what a source who spoke to Us Weekly revealed about the Cambridge family's holiday.
Despite another Easter during the pandemic, Prince George, Princess Charlotte, and Prince Louis were able to get up to some holiday fun this past weekend. The young royals were busy baking, colouring, and hunting for eggs at home, and they even planned a surprise for Queen Elizabeth II and Prince Philip.
Easter 2021 for George, Charlotte, Louis and the royals
For their great-grandparents, Louis, Charlotte, and George really worked hard. A source told Us Weekly that the three siblings decorated eggs for the Queen and the Duke of Edinburgh. They were also busy in the kitchen baking a chocolate cake with their mother Duchess Kate.
The three little ones were also given gifts of their own and their parents prepared an egg hunt at home. Us Weekly's source said it was all "a real treat" because William and Kate "don't allow George, Charlotte and Louis to have chocolate and sweets every day."
On Easter Sunday, the Duke and Duchess of Cambridge also shared a unique Instagram video to greet their followers for the holiday. Meanwhile, the Royal Family celebrated by posting two new photos of the Queen and Prince Charles enjoying a nature stroll in Windsor.