How to Get Your Hands on a Ring Like Meghan's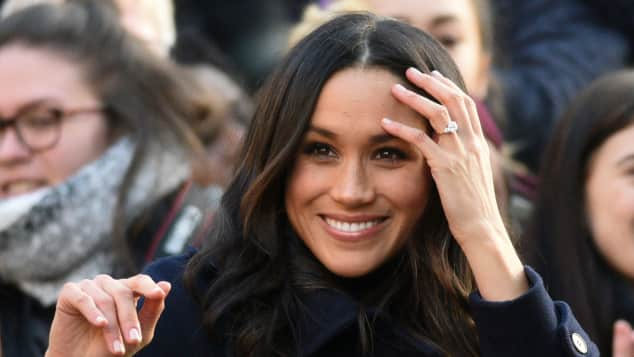 view gallery
(© Getty / Getty)
Queen Elizabeth II has always had a nose for business. No other royal household in Europe has a souvenir shop the size of the British Royal family's. And, there really are keepsakes for every possible event, christenings, births, weddings, Christmas, the list goes on! One can even buy a copy of the Duchess Meghan's engagement ring...
The Royal Collection Shop is the British Royal family's official online shop and so it comes as not surprise that there are clever marketing strategies in place to generate thousands of sales. Royal weddings souvenirs in particular, are real cashcows and can drive profits right up. 
The Duke and Duchess of Sussex's wedding was watched by millions the world over and now all fans out there dreaming of a being swept off their feet by a handsome prince, can, at least in part, recreate their fantasy. A copy of the engagement ring that Prince Harry (34) gave to Duchess Meghan (37) is available online. While Meghan's ring is a yellow gold band, set with three diamonds, this one is silver, but also boasts three gemstones. The ring is described on the website as being, "inspired by the engagement ring of Meghan Markle. This three crystal ring is made of sparkling crystals set on palladium plated metal" and costs £30.
We know what we're treating ourselves to next!