Martin Bashir Showed Princess Diana Faked "Abortion Receipt" For Her Sons Nanny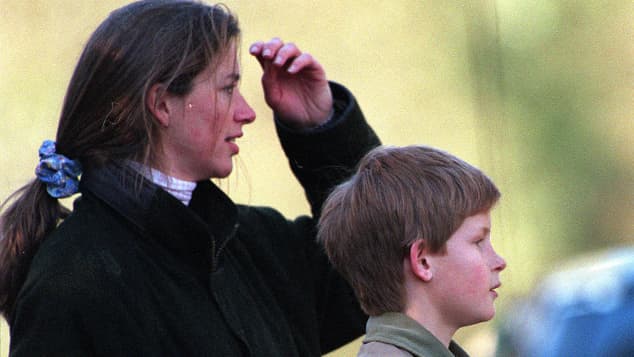 view gallery
(© IMAGO / PA Images)
The BBC investigation into the manipulative tactics used to coerce Princess Diana into participating in the revealing 1995 Panorama interview is in full swing. Now, more and more details are coming to light. 
BBC editor Martin Bashir has admitted to showing the late Princess forged documents and now that an investigation is underway, we are learning exactly what the "People's Princess" saw. 
Martin Bashir's Forged Documents
Princess Diana's brother Charles Spencer has reignited the interest behind the infamous 1995 exposing interview with his sister. He has publicly demanded an investigation and an apology from the BBC. Charles was particularly perturbed because Martin Bashir showed him documents first that led him to introduce the interviewer to his sister. Had he known the documents were forged the interview would have never taken place. 
According to the Daily Mail, Martin Bashir admits he "ordered" BBC graphic artist Matt Weissler to make the many forgeries. Bashir does his best to dodge responsibility and has been claiming that he had met with Diana and Charles Spencer first before ever showing her the faked documents and that the forgeries were not what inspired her to do the interview with him. 
Charles himself has stated this is a falsehood since he was the one who met with Bashir first and was shown the forged documents. Former Supreme Court Judge Lord Dyson is heading the investigation into the deceitful tactics. The Daily Mail alleges that one of the documents that shocked Diana was an "abortion receipt" for her son's nanny Tiggy Legge-Bourke. 
Bashir apparently told Diana that Prince Charles was in love with Prince William and Prince Harry's nanny and the two had gone on secret vacations together. Allegedly. Diana even later told Tiggy at a party, "So sorry to hear about the baby." She was apparently also shown bank documents showing her own personal staff was being paid secret lump sums by the Crown to spy on her. 
Prince William himself has publicly supported his uncle Charles Spencer in his efforts to learn the truth of what happened. Martin, who is reportedly on sick leave from the BBC but has been spotted out purchasing party supplies, will apparently not face any consequences for his actions. The investigation will solely be done to learn the validity of Charles Spencer's claims. 
Reportedly, Lord Dyson, has "been making really good progress. He's been going great guns and doing it a lot quicker than expected" and will be releasing his report in May or June. The BBC is also working on a Panorama series on the interview drama ahead of the report being released.