With help from the Crown!
Meghan Markle Wins Copyright Claim In Court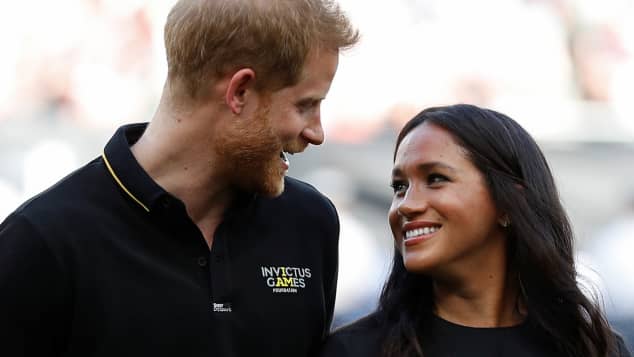 view gallery
(© Getty Images)
The final major win for Meghan has just come! Duchess Meghan has had a lengthy battle with a controversial publication that has clashed with Royal family members before. Now, she has gained control of her private letters.
Things seem to be looking up for the Duchess of Sussex! She and her husband have gained independence, are expecting a baby girl, and now Meghan has won the last battle in her court case!
Meghan Markle Wins Copyright Claim
British tabloids have a history of pushing the privacy boundaries of the Royal family or celebrities. Kate Middleton won the case when topless photos of her were taken on private property and were published, Sarah Ferguson's affair was exposed when she was captured having her toes licked by a boyfriend, and Prince Harry and Prince William both blame paparazzi chasing their mother for the reason she passed.
Meghan Markle sued Associated Newspapers Limited, the publisher behind Mail on Sunday and Mail Online who released the private letter between Meghan and her father Thomas Markle. It was this that Meghan's lawyers called a "triple-barrelled privacy invasion."
According to Hello!, the Associated Newspapers Limited claimed they had part of the copyright to the letter Meghan wrote because Jason Knauf, the former Kensignton Palace communications chief co-wrote the letter. If this was the case, they argued that the letter's copyright belonged to the Crown.
Luckily, the Crown seems to be backing Meghan. The BBC reported that Knauf came forward in the High Court to "emphatically" deny co-writing Meghan's personal letter to her father. He and his lawyers said, "it was the Duchess's letter alone."
Apparently, lawyers representing "the Keeper of the Privy Purse, acting on behalf of Her Majesty the Queen" explicitly "did not consider the Crown to be the copyright owner." Associated Newspapers Limited had been alleging that Meghan and the Crown had been collaborating to produce and publish the letter "as part of a media strategy."
Back in February, the High Court Judge Mark Warby ruled that Duchess Meghan, "had a reasonable expectation that the contents of the letter would remain private. The Mail articles interfered with that reasonable expectation."
According to Hello!, The Duchess of Sussex has now won full copyright claim over the letter meaning she has the rights to the contents and Associated Newspapers Limited cannot publish any more of its contents. 
The publication is also set to give Meghan a front-page apology!