Do you recognize this famous accessory?
New Look At Kristen Stewart As Princess Diana in 'Spencer'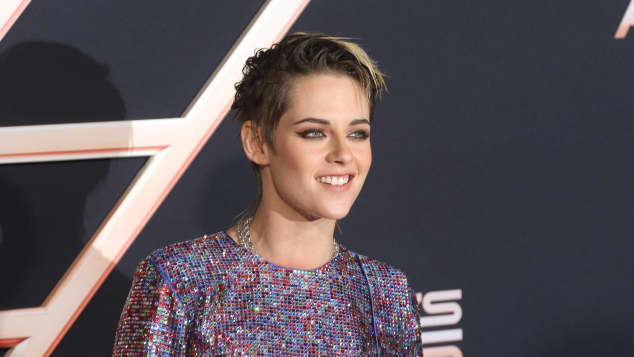 view gallery
(© IMAGO / Picturelux)
Kristen Stewart has stepped into the shoes of beloved Princess Diana. Now she has the internet talking after a new picture of the actress in her role has been published.
It was recently announced, Kristen Stewart (30) will play Lady Diana († 36) in a new drama. The shooting of Spencer is already in full swing and for faithful imitation, attention is paid to every little detail. In a newly published picture of Kristen Stewart as Lady Diana, the eye falls mainly on the ring on her hand. 
New Picture of Kristen Stewart: She is Wearing Lady Diana's Engagement Ring
In the new photo, Kristen Stewart is looking directly into the camera. Her head rests on her hand, on which a large accessory draws the eye's attention: Lady Diana's engagement ring. With this ring, Prince William (38) asked for the hand of his current wife, Duchess Kate (39).
Of course, the original ring of the "People's Princess" is not used for the film. It is a detailed replica of sapphire and diamonds. The blonde hair, the delicate make-up and a blazer complete the outfit of Kristen Stewart as Lady Di. 
Another new photo of Kristen Stewart as Princess Diana? We're just going to say it. Out loud. WOW. ( : Neon) https://t.co/k2vywtTvoD pic.twitter.com/nOuXlhReMn

— E! News (@enews) March 26, 2021
Kristen Stewart is unrecognizable and looks just like the real princess! Many fans have pointed out in the comments that the ring appears noticeably different than the real one and that her hair is a bit different than Diana's trademark 'do while others are hoping that Kristen will do Diana justice!
The iconic ring is a 12-carat oval Ceylon sapphire circled with 14 diamonds set in 18-karat white gold and is in possession of Duchess Kate. Diana has said that Prince Charles did not have a ring when he proposed to her and instead let Diana choose her own ring from a selection of the crown jeweler, Garrard. 
When Spencer will be released has not yet been determined. She's not the first star playing Lady Diana.