"He sees it as his birthright"
Prince Charles Ready To Be King If The Queen Abdicates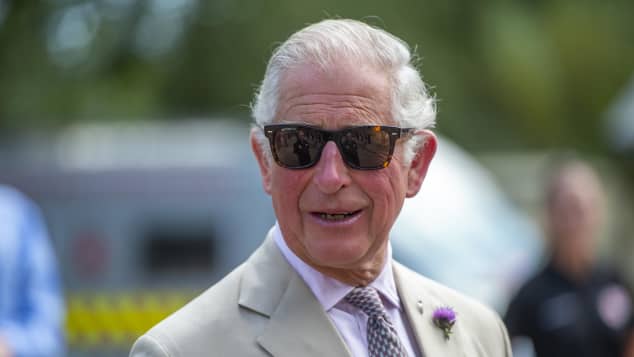 view gallery
(© Getty Images)
Prince Charles is ready to take over as King of the UK if his mother, Queen Elizabeth II, should choose to abdicate in the coming years. According to a royal source in Us Weekly, the Prince of Wales already has a plan of action for once he accedes the throne. Here's what the early days of Charles's reign could look like.
Members of the British Crown are preparing to have a new monarch. Though a change to the head of state is far from being confirmed, Prince Charles is ready to ascend the throne as King of the UK if his mother, Queen Elizabeth II, abdicates in his favour.
According to Us Weekly, a royal source said that Charles already has a plan of action for as soon as he ascends the throne—which could happen in coming years, possibly even months. 
Prince Charles is ready to be King of England
Rumours in the UK have speculated that Queen Elizabeth is considering abdicating in favour of her son, Prince Charles, after she marks 70 years as monarch in 2022.
"Charles will be king with Duchess Camilla by his side," the royal source said, in an Us Weekly exclusive. "This is something he's dreamed about his entire life — he sees it as his birthright, and Her Majesty would find it extremely difficult to deprive him of that."
If the rumours are true, the longtime heir to the throne could see his dreams come true in the next few years. It also appears he has no intention to himself abdicate to Prince William upon ascending the throne.
Prince Charles has plans for when he becomes king
In fact, it's well known that Prince Charles already has a series of plans and proposals to carry out once he becomes king.
Paul Burrell, a former butler of Princess Diana, told Us Weekly: "Charles has made it quite clear that he intends to slim down the monarchy and reduce the number of full-time working members of the family to those in the immediate line of succession." 
Some British media has even called for the Prince of Wales with Duchess Camilla, who could become Queen, to head the monarchy as soon as next year. However, Buckingham Palace hasn't given any indication that this will happen soon.
Other parties, meanwhile, have voiced more radical ideas, suggesting that the British people have the say on who becomes the next ruler.