Over paparazzi harassment
Prince Harry and Duchess Meghan Issue Paparazzi Warning In Canada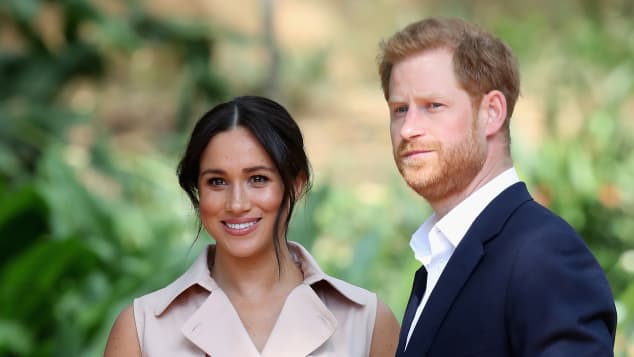 view gallery
(© Getty Images)
Prince Harry has been in Canada for not even two days and the couple has already issued a warning to the paparazzi over harassment. This comes after pictures of Meghan taking a walk with Archie and two dogs were leaked to the press. 
Prince Harry has recently joined his wife and son on the west coast of Canada and they have already issued a stern warning against photographers in Canada. This warning comes after paparazzi photos of Meghan, Archie and two dogs ere leaked to the press. The pictures were taken just a couple of days ago while Meghan was out for a walk in a public park on Vancouver Island, according to ET Canada.
RELATED NEWS: New pictures of Meghan and Archie can be found here! 
"The photos were taken without Markle's permission" 
Harry and Meghan's "lawyers claim the photos were taken without Markle's permission, and that the photographer in question was spying on her while hiding in the bushes," ET Canada confirmed. Reportedly attempts were also made to take pictures of the couple with "long-range lenses" while they were inside their secluded home. Sky News even reported that paparazzi photographers were permanently camped outside of their home.
(© imago images / i Images)
Harry and Meghan aren't afraid to sue the press 
While the royal exit of Harry and Meghan has been big news all around the world in recent weeks, they have made it clear that they aren't afraid to sue the media over a breach of privacy. In October 2019, they sued the British tabloid Mail on Sunday for "misuse of private information, infringement of copyright and breach of the Data Protection Act 2018," according to ET Canada. 
Here's hoping Harry and Meghan can actually achieve what they wanted from this Megxit: More privacy and to live a more normal and independent life.