The latest details on their new project!
Prince Harry And Oprah Launch Star-Studded Mental Health Docuseries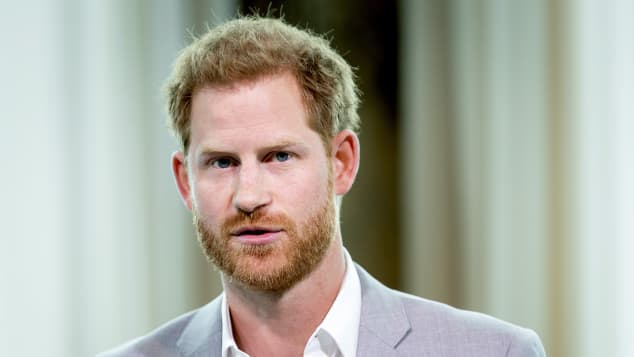 view gallery
(© getty images)
Prince Harry and Oprah have an exciting new documentary series in the works that focuses on a very important topic. Titled The Me You Can't See, the royal and talk show host will sit down with celebrities and experts alike for meaningful conversations about mental health. Here's where you can watch it!
Prince Harry and Oprah Winfrey announced that they were working on a documentary series two years ago, and now the time has finally come to share it. On Monday, it was announced that the two have created and produced The Me You Can't See, which is about mental health and has a top-class cast to offer.
Prince Harry and Oprah's docuseries coming to Apple TV+
Prince Harry and Oprah's upcoming documentary series The Me You Can't See deals with the topic of mental health. According to Apple TV+'s press release, the goal of the docuseries is to "destigmatize a highly misunderstood subject." To accomplish this, Prince Harry and Oprah Winfrey will not only have conversations with stars, but will also comment on the topics themselves.
In each episode, both private individuals and stars— such as singer Lady Gaga and actress Glenn Close— will talk about their own experiences with mental health. "We are born into different lives, brought up in different environments, and as a result are exposed to different experiences," Prince Harry said in a statement about the series. "But our shared experience is that we are all human."
#TheMeYouCantSee is a new docuseries co-created by @Oprah and Prince Harry that explores mental health and emotional well-being with stories from people around the world. Watch all episodes May 21 on Apple TV+ #MentalHealthAwarenessMonth https://t.co/tP72EW6k2A pic.twitter.com/DzbNoOpdEc

— Apple TV (@AppleTV) May 10, 2021
The format of the show also sees Harry and Oprah work with experts to present treatment methods for mental health. After Oprah's shocking interview with Meghan Markle and Prince Harry took place in March, revealing new facts about the couple, the talk legend and the royal are now working together again.
The Me You Can't See with Prince Harry, Oprah Winfrey, Lady Gaga, and many other celebrities is set to air on Apple TV+ on May 21.