Prince Philip Included His 3 Closest Staff In £30M Will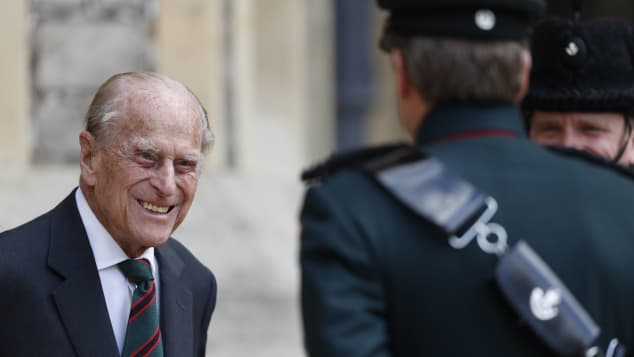 view gallery
(© IMAGO / i Images)
The late Duke of Edinburgh made sure to include his most dedicated aides in his will, leaving them a part of his great fortune.
The big-hearted Prince Philip made sure to take care of his most trusted aides after he passed. 
Prince Philip Included 3 Staff Members In Will
The world is still reeling from the Duke of Edinburgh's sad passing, but his presence is still felt. And now it has just been reported that he made sure to include his 3 closest aides. 
The sun has just reported that Prince Philip left a portion of his £30 million fortune to his private secretary Brigadier Archie Miller Bakewell, page William Henderson, and valet Stephen Niedojadlo. The three even took part in his funeral, walking with the Royals in the procession.
According to The Sun, Henderson and Niedojadio took turns caring for and spending time with Philip during his last few weeks and Henderson was by his side during his last two days alive at Windsor. 
An inside source told The Sun that his grandson Prince Harry would likely not be punished for speaking out against the family and would still get what was left to him by Philip. "Philip was not the sort of character to punish a grandson [Harry] for misbehaving. He was a very fair, even-handed, and lovely man. Never held a grudge."
He has left many other personal effects to his family members like his horse carriages left to Lady Louise Windsor and his books left to his children. 
Prince Philip is still greatly missed by the commonwealth and his spirit lives on through his children, grandchildren, and great grandchildren.