Prince William Declared "World's Sexiest Bald Man" In New Study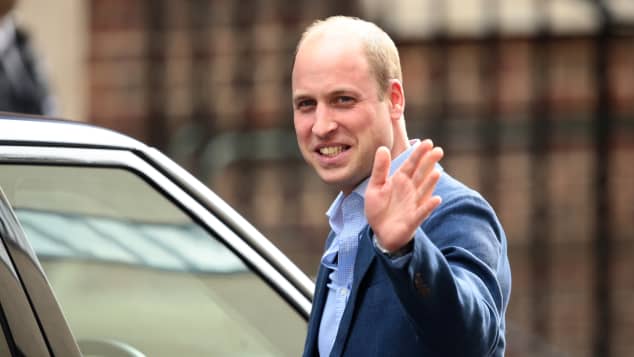 view gallery
(© Getty Images)
Prince William has been named the "World's Sexiest Bald Man" in a new study. As reported by The Sun, the Duke of Cambridge topped a new list of the "sexiest" bald men as determined by quantity of Google search results. The list also includes names like Mike Tyson, John Travolta, and Dwayne Johnson. Read on for the Top 10 and how the study found all the love for Prince William.
And the "World's Sexiest Bald Man" is... Prince William.
This week, The Sun reported the big news for the Duke of Cambridge, who at 38 years old topped the list of a "sexy" bald men study. Researchers tracked the word "sexy" in Google results, finding Prince William's name in connection to the word over 17 million times — the most among bald male celebrities.
Prince William is "World's Sexiest Bald Man" in 2021 study
And, according to the study, it wasn't particularly close. Prince William had twice as many "sexy" results in Google as the runner up, Mike Tyson. The Duke was also the only non-actor or sports figure to crack the Top 10. Here's the full list:
Prince William - 17.6 million
Mike Tyson - 8.8 million
Jason Statham - 7.4 million
Pitbull - 5.4 million
Michael Jordan - 5.3 million
Floyd Mayweather - 4.3 million
John Travolta - 3.8 million
Bruce Willis - 3.3 million
Dwayne Johnson - 2.6 million
Vin Diesel - 2.3 million
The study was conducted by Longevita, who are cosmetic surgery specialists, according to The Sun. Other names who just missed the Top 10 included Vladimir Putin and Patrick Stewart.
On social media, the study results were trending this weekend, with users debating if the Duke truly deserves the title. Top 10 honouree Dwayne Johnson even weighed in with a joke calling for more love for bald comedian Larry David.
How in the cinnamon toast f*ck does this happen - when Larry David clearly has a pulse?!?!#demandingrecount ☑️ https://t.co/ztO6ND4vk9

— Dwayne Johnson (@TheRock) March 27, 2021
The Duke of Cambridge doesn't appear to have acknowledged his newly crowned title at this time. Earlier in the week, he and Duchess Kate were busy releasing a video calling for action on ending the stigma surrounding mental health.