The Duke of Cambridge is "outraged"!
Prince William Talks About What Keeps Him "Awake At Night"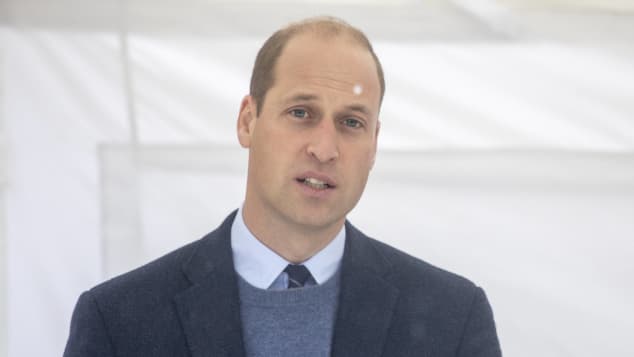 view gallery
(© imago images / i images)
Prince William was a guest on a podcast this past Friday and talked about the things that keep him "awake at night" and how he gets "outraged by the inaction" on climate change. The Duke of Cambridge also appeared on the program to speak about his global environmental project The Earthshot Prize.
Last Friday, Prince William appeared on the Outrage + Optimism podcast last week and spoke about the things that keep him "awake at night" and how he gets "outraged by the inaction" of world leaders on climate change.
Prince William: "That's what [...] keeps me awake at night"
The prince, who is second in line for the throne, said on the podcast that he gets "outraged by the inaction. That is what I get most troubled about, especially as I am in a position of responsibility if you like, or leadership."
The Duke of Cambridge was not the only guest on Outrage + Optimism, as he was interviewed alongside Christiana Figueres who is a former United Nations official who actually oversaw the delivery of the Paris Agreement on Climate Change in 2015. Figueres is also a member of Prince William's Earthshot Prize panel.
William added: "I feel I can do a lot more if given that ability. So therefore I don't understand why those who have the levers don't. Yeah, and I think that's what really upsets me and keeps me awake at night."
TOMORROW: Our special guest is Prince William. We talked to HRH about the @EarthshotPrize and #optimism that "we can as human beings turn this around"

Join us on #OutrageAndOptimism https://t.co/KUHqoVQ76f @ApplePodcasts @KensingtonRoyal @Cfigueres @TomCarnac #StubbornOptimists pic.twitter.com/rgbWyJkLHA

— Global Optimism (@GlobalOptimism) October 22, 2020
Talking some more about his Earthshot Prize and how it will bring optimism to people looking for inspiration: "It's about highlighting and raising people's voices and genuine, tangible solutions to some of the hardest environmental problems to face." "And if we can do that and elevate these people's become household names, these solutions become household solutions, then we feel we've brought in an added dimension to the debates."
Prince William is not the only royal who is very vocal about climate change and protecting the environment. His father Prince Charles also has been championing the issue for years and recently called for "immediate action" on climate change.